WATCH: 'Angry' dementia patient happily dances to Elvis songs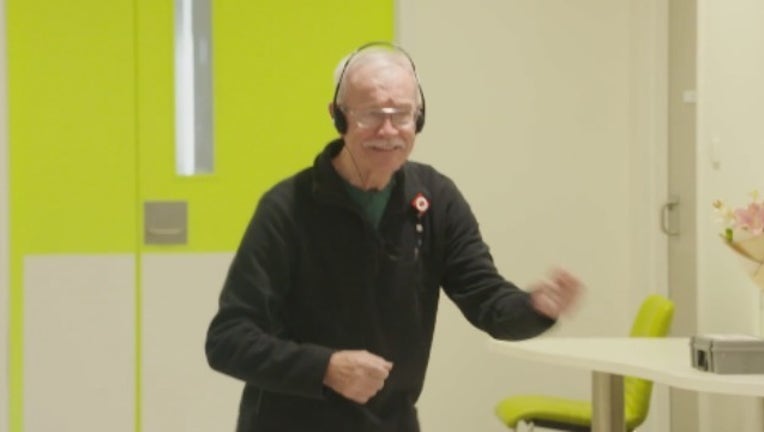 article
SYDNEY, Au. - A heartwarming video of an "angry and agitated" dementia patient who starts happily dancing when he listens to Elvis Presley songs will surely make you smile.
Western Sydney Health posted the video of John "Sean" O'Malley dancing at Blacktown Hospital on their Facebook page. The hospital, which is located in Sydney, Australia, uses a Music & Memory program to provide a positive and happier environment for memory-loss patients.
O'Malley, who is described as distressed, angry and agitated, appears to transform into the King of Rock and Roll, himself, when he listens to Elvis tunes.
At one point, the video shows O'Malley with earphones on, dancing to Elvis' "Heartbreak Hotel" song through the hospital's hallway. He's seen smiling as he moves his hips and arms and mouths the lyrics of his favorite tunes.
Nurses say the music has helped O'Malley to have a much more positive experience at the hospital.
SEE ALSO: Croydon woman's ultrasound shows twin babies kissing in mother's womb