Viral Video: California Man at Apartment Fire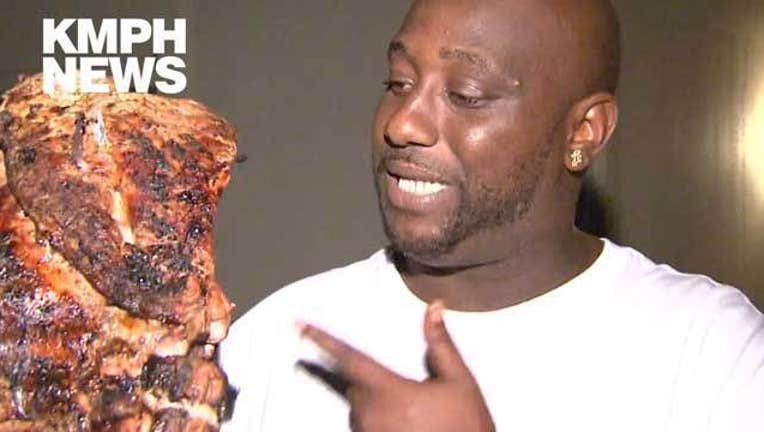 article
FRESNO, Calif. - He is really serious about his ribs, but at least he has his priorities straight.
FOX 26 KMPH talked to Robert Wright, who said he was in his apartment when a fire broke out in the complex.
"I got my kids first and then I thought about my ribs and I didn't want to let my ribs burn," said Wright.
The fire broke out early Tuesday morning. FOX 26 KMPH reports that a mother and her 6–year-old son had to be rescued from a back window of an apartment. They both suffered smoke inhalation. No other injuries were reported.
Wright said the smoke didn't bother him too much as he was next door with smoke already in his lung from barbecuing ribs. His interview and his even showing off his ribs to FOX 26 KMPH soon after went viral.
App users : Click here to watch the YouTube clip from FOX 26 KMPH