Video shows Colorado officer throwing woman down face-first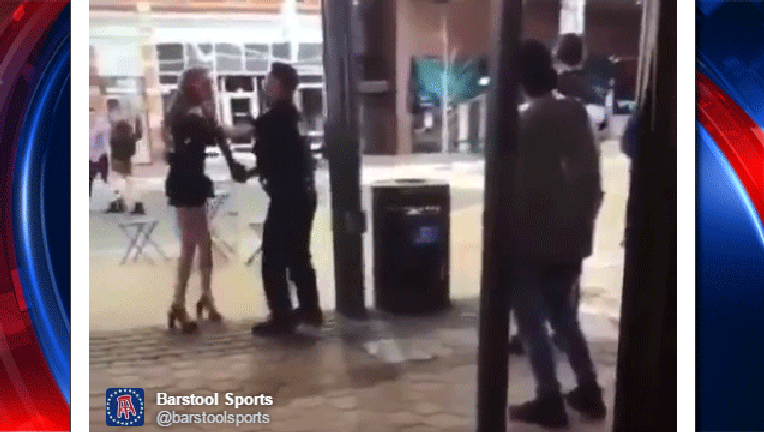 article
FORT COLLINS, Colo. (AP) - A video spreading on social media shows a police officer in Colorado throwing a woman face-first onto a sidewalk after a scuffle.
The woman struck the officer in the university town of Fort Collins on Thursday after police detained her boyfriend, police spokeswoman Kate Kimble told the Coloradoan newspaper.
The officer used "standard arrest control" to subdue her, Kimble said.
In a statement Sunday evening, police Chief John Hutto pledged to conduct a fair investigation of the video. The department will review the officer's actions, he said.
But Hutto added that he will not release the video from officers' body cameras. "This is an open investigation and to release evidence, absent a truly compelling reason, would not be proper," he said.
Hutto says the body-camera video will be released once the investigation is over.
Police identified the woman as 22-year-old Michaella Surat. She was arrested on suspicion of third-degree assault and obstructing a peace officer and released on bond.
No phone number could be found for her.
___
Information from: Fort Collins Coloradoan, http://www.coloradoan.com