VIDEO: 'Bumbling burglar' falls through store's ceiling in New Orleans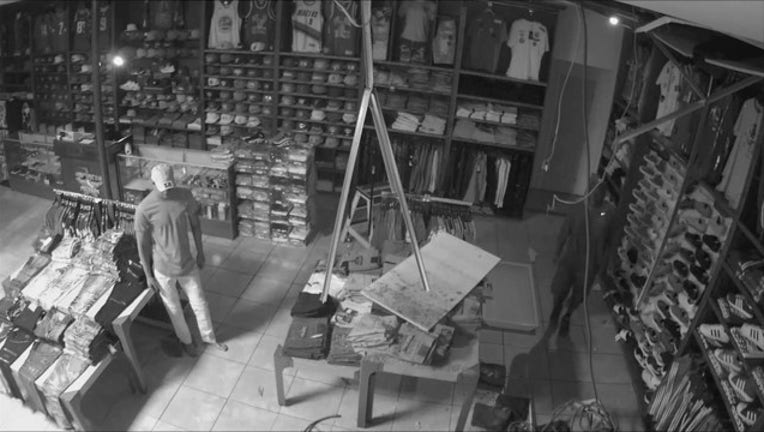 article
NEW ORLEANS - Surveillance video shows a suspect trapped inside the store he was trying to burglarize! The New Orleans Police Department released the footage this week and described the suspect as a "bumbling burglar."
The video captured how he tried to lower himself into the store via a long rope, but instead of landing gracefully, he slipped and tripped the alarm. That's when police say he began to panic, ransacked the store and attempted to scramble back up into the ceiling.
>>VIDEO: Sports Action store attempted burglary
When the rope failed, he tried to climb the store's shelving unit. He almost made it to the top, but ended up falling once again. Police say he eventually gave up and used the exit door to make his escape.
Authorities say the incident took place on April 17 at the Sports Action store near Claiborne and Washington Avenues. The suspect ran away from the scene without taking anything. They're now asking the public for help in identifying the suspect. If you have any information, call NPD's 6th District Investigative Unit at 504-658-6060 or Crimestoppers at 504-821-2222.