Vehicle crashes into house in Fort Bend County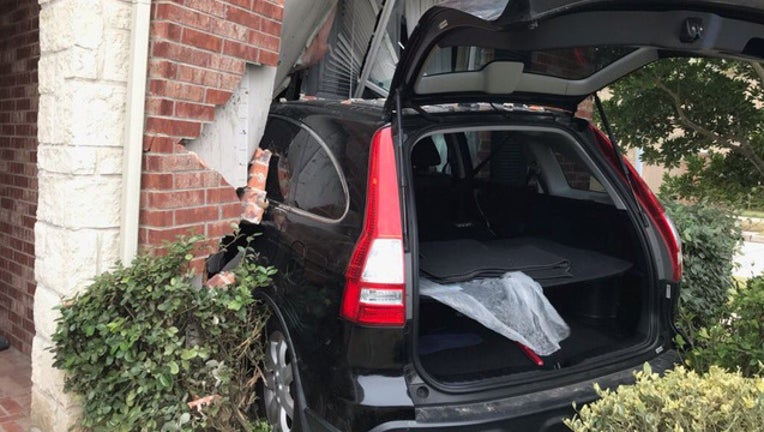 article
Authorities say a no one was injured when a vehicle crash into a house in Fort Bend County.
The sheriff's office shared a picture showing the front half of the vehicle through a wall inside the home in Sienna.
The driver told deputies that an object went under his foot.