Vehicle accelerates during auto auction; 3 dead, 9 injured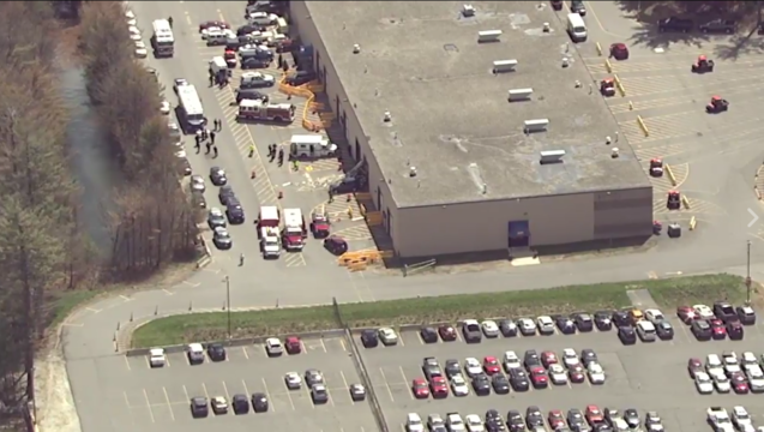 article
BILLERICA, Mass. - A vehicle suddenly accelerated at an indoor auto auction and struck several people before it crashed through a wall of the building Wednesday, killing three people and injuring nine others.

The crash occurred at around 10:15 a.m. at LynnWay Auto Auction in Billerica, about 20 miles (32 kilometers) northwest of Boston.

One man and two women were killed in the crash, Middlesex District Attorney Marian Ryan said at a news conference. Nine people were hurt, including two with life-threatening injuries, she said.

Massachusetts State Police said there was no evidence the crash was intentional. Investigators are working to reconstruct the accident, Ryan said.

Woody Tuttle, an auto auction employee who saw the crash, told WCVB-TV that the building has eight lanes in which vehicles on the auction block line up. People were standing between the lanes when one vehicle suddenly took off, Tuttle said.

"I heard a screeching of tires, and, I believe, a Jeep Cherokee went flying by me," he told the station. "In avoiding the cars, whoever was driving this vehicle hit several people."

The vehicle then went through the wall of the building, Tuttle said.

"(The driver) avoided the cars, and went on to hit the people who were standing between the cars," Tuttle told WCVB-TV.

Images from TV helicopters show a vehicle covered in debris. Medics wheeled people out of the building on gurneys.

In 2015, an SUV driven by an elderly man hurtled through an auto auction in the Boston suburb of Framingham, striking other cars, patrons and a cinder block wall and injuring eight people. No charges were filed.