Vatican flag at United Nations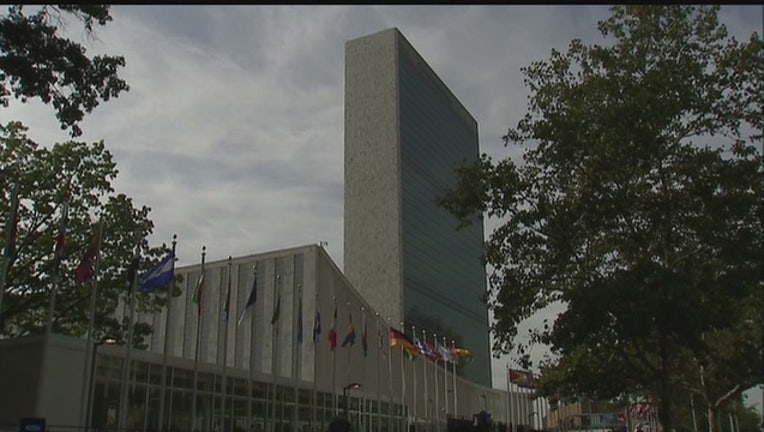 article
The Vatican flag is flying for the first time at the United Nation, raised without fanfare or ceremony just before Pope Francis arrives to address the U.N. General Assembly.
U.N. security officers raised the Holy See flag with its yellow and white bands and a triple crown topped by a cross on a new flagpole set slightly apart from those of the 193 U.N. member states.
The General Assembly overwhelmingly approved a Palestinian sponsored resolution on Sept. 10 allowing U.N. observer states to fly alongside those of member states. The Holy See and Palestine are the only two U.N. observer states.
Archbishop Bernardito Auza, the Holy See's United Nation's ambassador, told a news conference earlier this week that the Vatican changed its decision not to have the flag fly for the pope's first visit to the United Nations at the recommendation of the U.N. Secretariat.
But he said the Vatican did not want any ceremony — just to have the flag raised after all the member states, as the resolution says.