Vancouver police share 'sad reality' of opioid crisis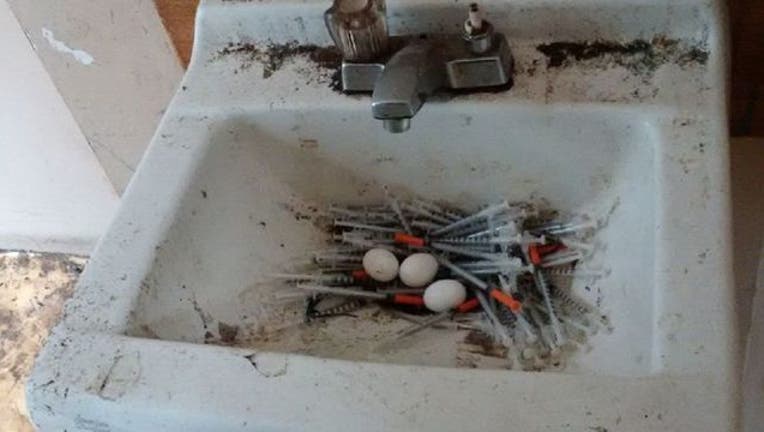 article
(FoxNews.com) - Authorities in Vancouver shared a grim look at the opioid crisis impacting neighborhoods in the Canadian city, with a photo on Twitter of three pigeon eggs sitting in a "nest" of discarded hypodermic needles.
The photo, posted by Superintendent Michelle Davey, shows three white pigeon eggs on top of used needles in a dirty sink.
"Pigeons spotted making a nest out of #needles in a #DTES SRO room. Sad reality of the #opioidcrisis #fentanyl #frontline #notstaged," Davey tweeted.
Vancouver police Sgt. Randy Fincham told Fox News the photo was captured Wednesday by a Homeless Outreach Coordinator for the department during an inspection of a vacant room of a building in the city's Downtown Eastside neighborhood.
"The picture was shared with the public to show the reality of drug use in the Downtown Eastside and to provide a rare glimpse into the lives of first responders, health care providers, and others involved in the opioid crisis," Fincham said.
Vancouver is dealing with a surge of fentanyl-related overdose deaths this year, a problem shared with other cities across the U.S. and Canada.
Read the full story on FoxNews.com.