'Unicorn woman' appeals for help as rare condition causes horn-like growth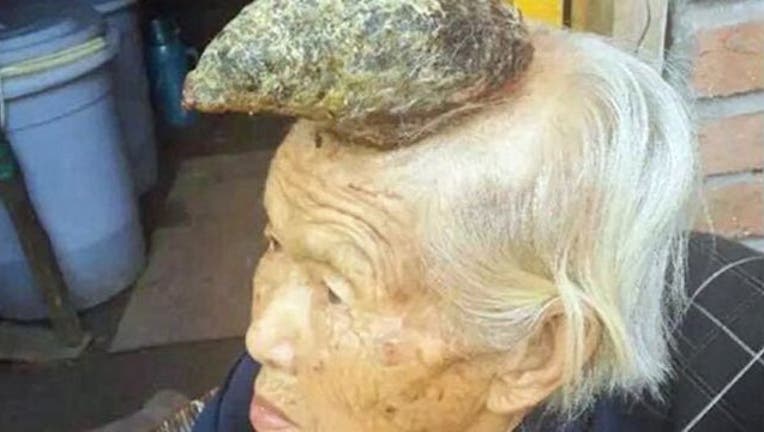 article
(FoxNews.com) -- A woman with an abnormal growth on her head that appears to be in the shape of a large horn has become known in her village as the "unicorn woman."
Liang Xiuzhen, 87, of China's Sichuan Province, noticed something resembling a black mole growing on her head seven or eight years ago, Central European News (CEN) reported.
"My mother complained about this mole-like growth on her head that itched all the time," Wang Chaojun, Xiuzhen's son, told CEN. "We found ways to cure her itch using traditional Chinese medicine, and then left it be."
However, about two years ago, the mole gave way to a small horn-like mass that was about the size of a small finger. Xiuzhen then "broke" the horn in February but it grew back and a rapid pace, now measuring 5.1 inches long, CEN reported.
Read more on FoxNews.com.