U2 pays tribute to the victims of the Paris attacks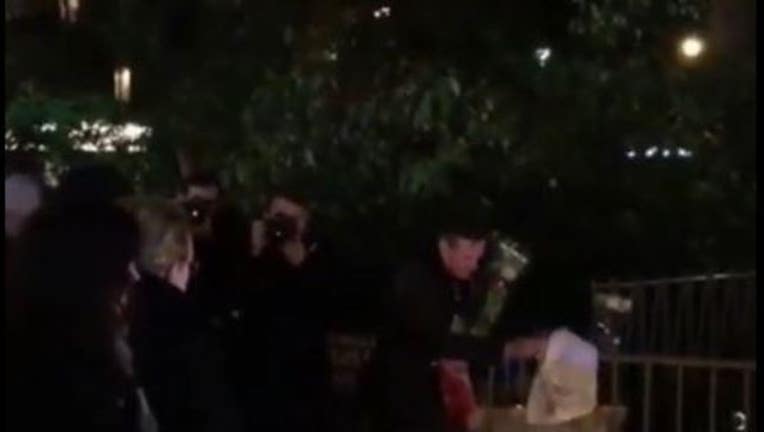 Irish rock legends U2 were practicing in Paris on Friday night, November 13, when attacks broke out in seven locations in the city.
The band went into lockdown and canceled a show scheduled for Saturday, November 14. But they joined mourners outside Le Bataclan music venue on Saturday evening, where people were laying flowers and candles at the site where at least 87 were killed during a rock concert.
U2's lead singer Bono characterized the orchestrated killings that have left more than 129 dead as an attack on music itself.
U2's canceled concert had been scheduled at the Bercy arena, three miles from Le Bataclan.