Two people arrested, pipe bomb found during traffic stop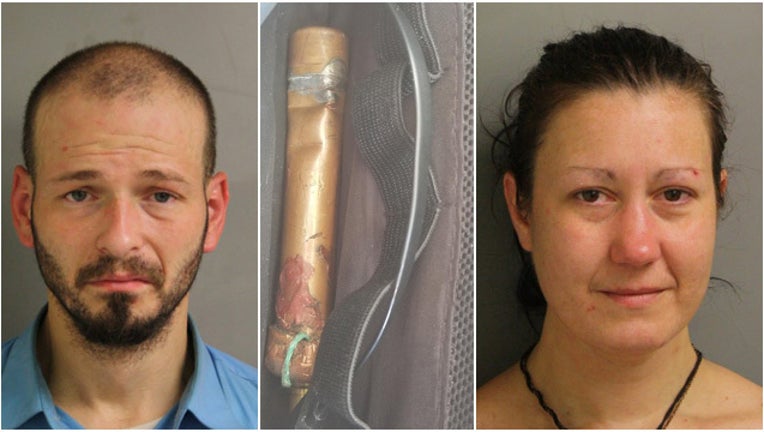 HOUSTON (FOX 26) - What started a routine traffic stop in west Houston ended with the discovery of a pipe bomb and the arrest of two people.
Harris County Precinct 5 deputy constables stopped William Owens, 35, and Morgan Hesser, 36, for a traffic violation on Eldridge Parkway near Brimhurst Drive at around 4:30 p.m. Wednesday. The deputy constables found crystal meth, marijuana, an illegal firearm and a homemade copper pipe bomb inside a bag.
The Houston Police Department Bomb Squad has confiscated the pipe bomb, which appeared to contain gunpowder.
Owens has been charged with possessing a prohibited weapon and possession of a controlled substance, both felony offenses. Hesser has been charged with possession of a controlled substance and unlawfully carrying a weapon, also felony offenses.