Two arrested for tampering after escalator reverses direction in Hong Kong Mall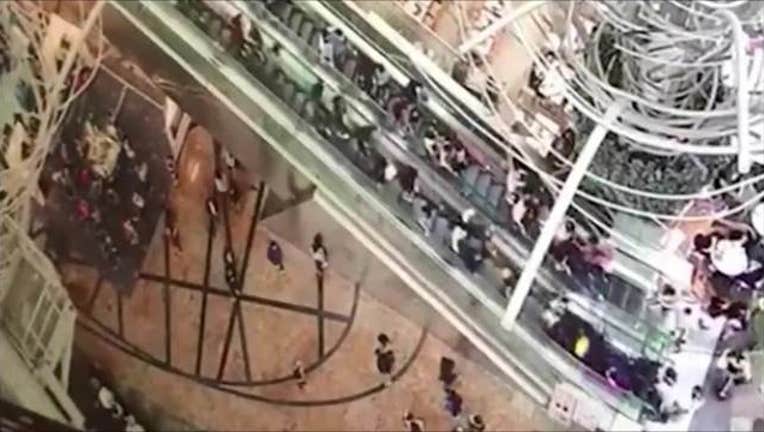 Two people were arrested for tampering with an escalator after it reversed direction and then started speeding up at a Hong Kong mall.  According to eyewitnesses, the escalator suddenly went haywire, injuring over a dozen shoppers on Saturday.
It is recognized as one of the longest escalators in Hong Kong.  Authorities say it was acting as an "up" escalator when it turned into a "down" escalator instead.  Witnesses estimate it sped up to anywhere between twice and quadruple its speed.