Twinkies Cappucino is coming to a convenience store near you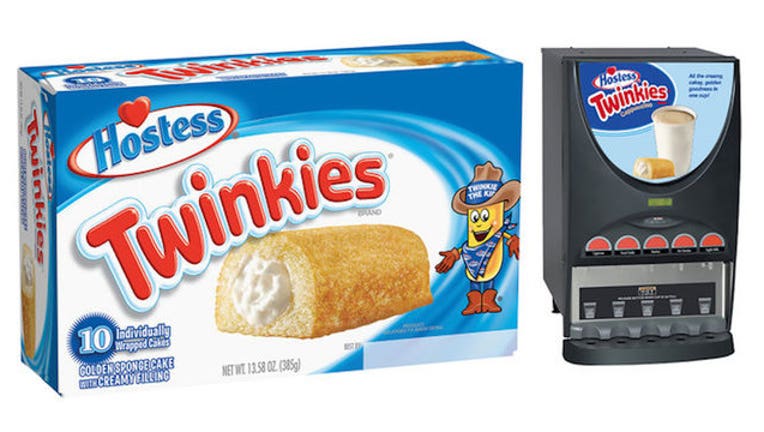 article
(FoxNews.com) - Can't stomach the idea of eating a sugary Twinkie for breakfast? Try drinking it instead.
Fans of the popular packaged Hostess cakes can now enjoy the taste of their favorite treat at the breakfast table — without garnering judgmental stares from rest of the family.
Hostess has recently partnered with Kerry Convenience to bring Twinkies Cappucinos to convenience stores around the country.
The drinks combine milk, a bit of coffee, and "sponge cake flavor" in an effort to mimic the taste of the popular Hostess snacks, and they're already available at Sheetz convenience stores across the Northeast.
"Since the Sweetest Comeback in the History of Ever, Hostess has risen to be the No. 1 snack cake of choice for c-store customers," said Ellen Copaken, the vice president of marketing at Hostess Brands, in a press release issued earlier this month.
"Twinkies Cappuccino not only provides consumers with another option when selecting a treat, it combines two of their favorites into one decadent indulgence."
So far, customer feedback appears positive, with several Sheetz customers already voicing their approval on Facebook.
Read the full story on FoxNews.com.