TSA seeks people to adopt dogs that have retired or flunked training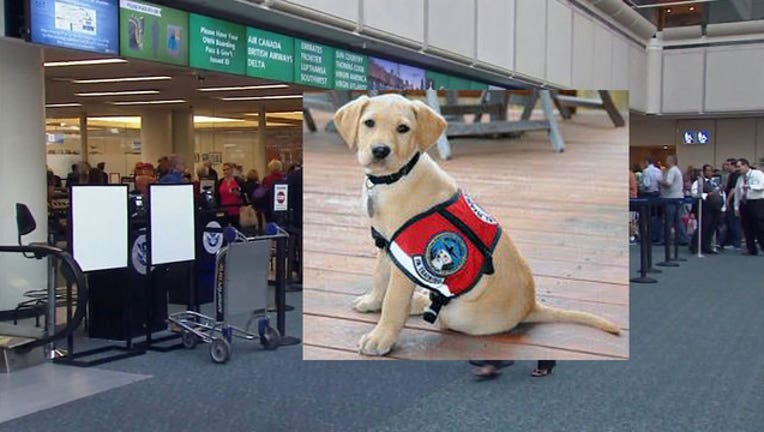 article
WASHINGTON, Fla. (WOFL FOX 35) - The Transportation Security Administration is looking for a few good homes for its explosives detection dogs that didn't make it through the training program or have retired from the explosives detection business. There is no cost to adopt a TSA canine.
The dogs typically range in age from two to 10 years and the breeds usually include German Short-Haired Pointers, Labrador Retrievers, German Shepherds and Belgian Malinois. The dogs available for adoption were procured to serve as working dogs, and their breeds were selected for their elevated level of "drive," and thus are very active. Some are well trained, others are not. Canines which were eliminated from the program typically have received some explosives detection training. Most of TSA's dogs have lived in kennels, not houses, and thus are not familiar with living in a home environment. All are spayed or neutered prior to adoption.
The TSA canines that are available for adoption are located in San Antonio, Texas, and adoptive families who undergo the application process will have to travel to Texas to pick up their new dog.
People interested in adoption must submit an application. Applicants must meet the requirements and then photos and information on the dogs will be provided via email. The Adoption Coordinator will assist in identifying a dog that best suits each home and family. Applicants will need to provide a signed and notarized indemnity letter, travel to San Antonio to meet the canine and travel home with the dog at the owner's expense.
People interested in adopting one of the dogs can contact the TSA Adoption Coordinator via email at: AdoptaTSAcanine@OLE.tsa.dhs.gov.
Information taken from Transportation Security Administration