TSA officers buy clothes for shirtless boy at LaGuardia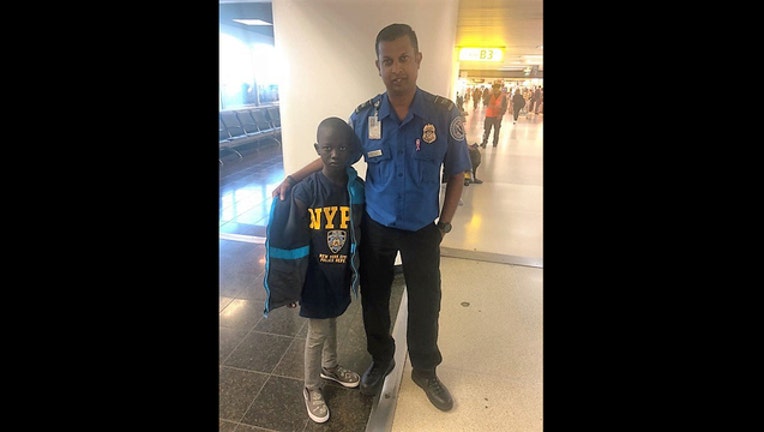 article
NEW YORK (AP) -- Transportation Security Administration officers in New York bought a shirt for a shirtless boy who was traveling to Denver.
The TSA says the boy and his father arrived at a checkpoint at LaGuardia Airport Wednesday and officers noticed the child did not have a shirt when he removed his coat for screening.
The father told officers all their clothes were in a checked bag and he didn't realize his son wasn't wearing a shirt.
Officers were concerned because temperatures in Denver were cold so two of them went to an airport shop and purchased an NYPD T-shirt.
An officer escorted them to their gate for their flight.
Copyright 2018 The Associated Press. All rights reserved. This material may not be published, broadcast, rewritten or redistributed.