Trump's first victim? Perry exits in early 2016 shake-up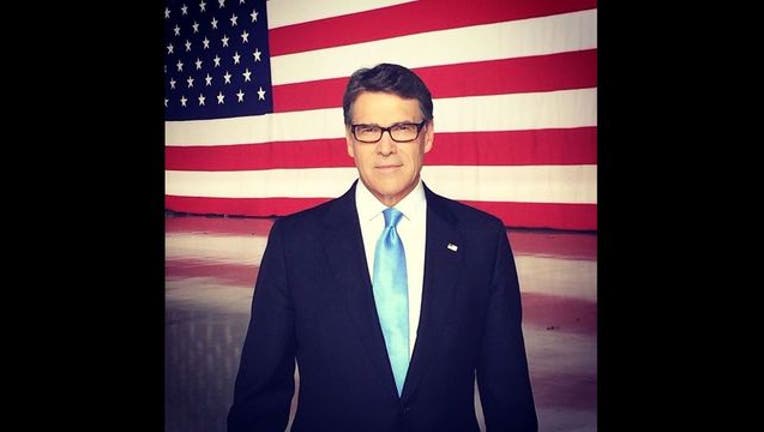 ST. LOUIS (AP) — Rick Perry's political career ended with a whimper, a remarkable if predictable fall for the longest-serving governor in Texas history and a leader many considered the Republican Party's savior just four years ago.
History may judge the end as sealed back in 2011, when Perry froze on a debate stage and tried to recover with an embarrassed "oops." Others may remember the former governor with the movie-star looks and a resume of successes as Donald Trump's first political victim.
Perry all but declared war on the billionaire businessman in July, calling Trump "a cancer on conservatism" who could destroy the Republican Party. On Saturday, Trump's campaign was soaring while Perry's White House ambitions were dead. And with Trump suffocating the rest of the packed field, it's only a matter of time before he helps push another GOP candidate out of the race.
Trump ignored the shake-up but embraced his role as his party's 2016 bully during a Saturday interview with Fox News.
"It's an attitude that our country needs. We get pushed around by everybody," Trump said. "I think it's part of the reason I'm so high in the polls. We have to push back."
In still-early polls, the real-estate mogul and reality TV star has more support that the once-top-tier trio of former Florida Gov. Jeb Bush, Wisconsin Gov. Scott Walker and Florida Sen. Marco Rubio combined. In second, by the way, is another political rookie: Dr. Ben Carson, a retired surgeon.
"There is no play in the playbook for where we are right now," said John Jordan, a California winery owner and major Republican fundraiser. "Donors don't know what to think. Nobody saw the Trump phenomenon coming. Probably a lot of Jeb donors wish they had their money back."
Kentucky Sen. Rand Paul put it a different way on Twitter after Perry's exit: "What does it say about GOP when a 3 & half term Gov w/ a successful record of creating jobs bows out as a reality star leads in the polls?"
Perry was more gracious as he surprised a gathering of social conservatives in St. Louis Friday night by announcing his departure.
"We have a tremendous field of candidates — probably the greatest group of men and women," Perry said. "I step aside knowing our party is in good hands, as long as we listen to the grassroots, listen to that cause of conservatism. If we do that, then our party will be in good hands."
Perry made several sly references to Trump, a last warning of sorts to a GOP experiencing its most serious identity crisis in a generation. Trump may favor tax increases on the rich, once supported abortion rights, gave money to Hillary Rodham Clinton and said kind things about government-run health care in other countries, but he's become the GOP's unquestioned presidential front-runner.
Perry's allies at three super PACs are well-funded but can't share the money they've raised or coordinate their activities with his campaign. Austin Barbour, a leader of the pro-Perry super PACs, said the groups have as much as $13 million in the bank. He planned to talk Saturday morning with lawyers to "see what the law says we can do with this money."
After that, and following consultation with the donors, he said, "we will see if we want the super PAC to move in another direction, or if we give it back."
Perry was quickly praised by his Republican competitors, who publicly and privately began courting his political network. In a statement, Texas Sen. Ted Cruz's campaign called Perry "a proud veteran who bravely served our nation" and "an extraordinary governor of Texas."
A person close to the Cruz campaign, who was not authorized to speak publicly and requested anonymity, says the fellow Texan's camp will be "immediately" reaching out to Perry donors and supporters. "If we don't jump in, other campaigns are going to try to," the person said.
Meanwhile, as Perry's political career was ending, Trump spent his Friday basking on "The Tonight Show." As his appearance drew to a close, host Jimmy Fallon proposed a new campaign song for Trump to consider, an anthem by DJ Khaled called "All I Do Is Win."
"What do you think?" asked Fallon.
"Honestly," Trump beamed, "it happens to be 100 percent true."
___
Associated Press writers Julie Bykowicz in Washington, Will Weissert in Austin, Texas, and Frazier Moore in New York contributed to this report.
___
Follow Steve Peoples on Twitter at: http://twitter.com/sppeoples