Trump's choice to be Navy secretary withdraws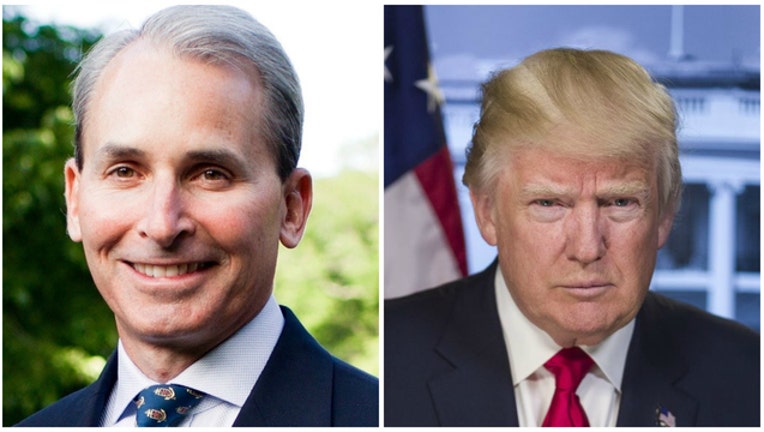 article
WASHINGTON (AP) - President Donald Trump's choice to be secretary of the Navy, businessman Philip Bilden, said Sunday he was withdrawing from consideration for the post, citing concerns about privacy and separating himself from his business interests.
Bilden's withdrawal raises similar issues to that of Vincent Viola, Trump's nominee for Army secretary who stepped aside earlier this month. Just last week, the Pentagon sought to tamp down reports that Bilden might pull out.
Bilden was an intelligence officer in the Army Reserve from 1986-1996. He relocated to Hong Kong to set up an Asian presence for HarbourVest Partners LLC, a global private equity management firm. Bilden recently retired from HarbourVest Partners after 25 years.
In a statement released Sunday by the Pentagon, Bilden said he determined that he would not be able to satisfy the Office of Government Ethics requirements without what he called "undue disruption and materially adverse divestment of my family's private financial interests."
Defense Secretary Jim Mattis said in a statement that he would make a recommendation to Trump for a nominee in the coming days.
On Feb. 19, after press reports suggested that Bilden might drop out, the Pentagon issued a statement saying Bilden had assured Mattis he remained committed to serving as Navy secretary if confirmed by the Senate and that Mattis was confident Bilden was "the right leader" to rebuild the Navy and Marine Corps.
Viola cited his inability to successfully navigate the confirmation process and Defense Department rules concerning family businesses. A military veteran and former Airborne Ranger infantry officer, he was also the founder of several businesses, including the electronic trading firm Virtu Financial. He also owns the National Hockey League's Florida Panthers and is a past chairman of the New York Mercantile Exchange.