Trump says 'hate has no place in our country' after multiple mass shootings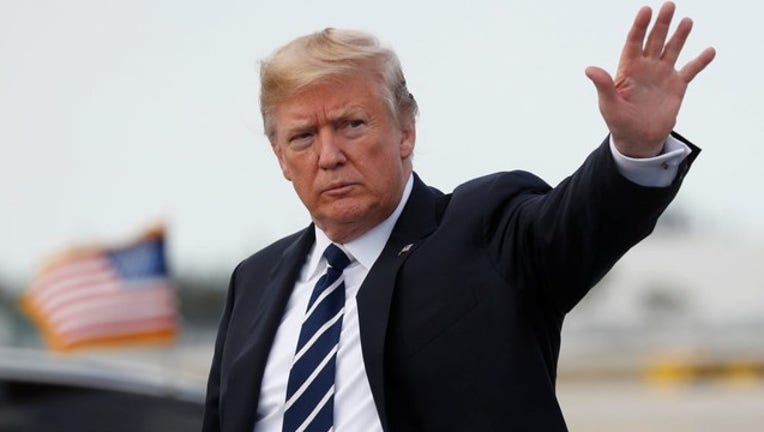 article
BRIDGEWATER, N.J. (AP) - The Latest on President Donald Trump and the mass shootings (all times local):
As the nation reeled from two mass shootings in less than a day, President Donald Trump spent the first hours after the tragedies out of sight at his New Jersey golf course, sending out tweets of support awkwardly mixed in with those promoting a celebrity fight and attacking his political foes.
4:45 p.m.
President Donald Trump is denouncing two mass shootings in Ohio and Texas, saying "hate has no place in our country."
Addressing reporters in Morristown, New Jersey, Trump said Sunday that "we're going to take care" of the problem. He says he's been speaking to the attorney general, FBI director and members of Congress and will be making an additional statement Monday.
Trump pointed to a mental illness problem in the U.S., calling the shooters "really very seriously mentally ill."
He says the problem of shootings has been going on "for years and years" and "we have to get it stopped."
His first tweet after the El Paso shooting on Saturday hit similar notes, with Trump calling it "terrible" and promising the full support of the federal government. But just 14 minutes later, he tweeted again, a discordant post wishing UFC fighter Colby Covington, a Trump supporter, good luck in his fight that evening. That was soon followed up with a pair of retweets of African American supporters offering testimonials to Trump's policies helping black voters, though the president polls very poorly with blacks.
The shootings in El Paso, Texas, and Dayton, Ohio, over the weekend left at least 29 people dead.
Trump was to travel back to Washington later Sunday and aides said he would likely address reporters, but the nation did not glimpse the president in the immediate aftermath of a shooting in El Paso, Texas, that killed at least 20 people and, hours later, one in Dayton, Ohio, that claimed at least nine lives. Never seemingly comfortable consoling a nation in grief, Trump will be carefully watched for his response to the attacks, again inviting comparison to his predecessors who have tried to heal the country in moments of national trauma.
The Associated Press contributed to this report.