Trump claims 'I am least racist person' after 'sh**hole' remark about African nations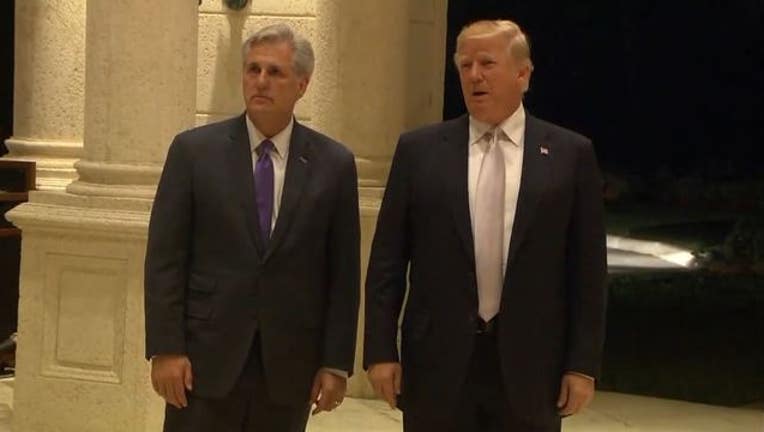 article
PALM BEACH, Florida (Fox 32 News) - President Trump on Sunday night repeated his claim that he is "the least racist person you have ever interviewed."
Trump made his claim as he walked into dinner at his club, Mar-a-Lago.
"I am not a racist. I am the least racist person you have ever interviewed," he said.
He was asked this after he had referred to some African countries as "shitholes" during an Oval Office meeting about immigration reform. Trump also questioned why the United States should admit more Haitians. Trump said he would prefer more people from places like Norway instead.
Two Republican members of Congress at the meeting alleged on Sunday that the "shitholes" comment was not made. However, Trump himself repeated the phrase during private phone calls later that same day. The White House also did not explicitly deny the comments. 
Sen. Dick Durbin (D-Illinois) said that Republican colleague Sen. Lindsey Graham confronted the president during the meeting about his comments.
Sen. Graham shared a statement on Friday which said: "Following comments by the President, I said my piece to him directly yesterday. The President and all those attending the meeting know what I said and how I feel."
Sen. Jeff Flake (R-Arizona) said on Sunday that he heard from participants about the president's comments soon afterwards.
"I was in a meeting directly afterwards where those who were present spoke about the meeting. They said those words were used before those words went public," Flake said.
Trump also repeated his claim that Democrats are standing in the way of a deal on DACA.
"I don't think the Democrats want to make a deal," Trump said. "We are ready to make a deal. We want security at the border. People are pouring in. They want to take money away from our military."
DACA, which is an acronym for Deferred Action for Childhood Arrivals, allows illegal immigrants who came here before they turned 16 to apply for protection from deportation. About 700,000 people are covered by DACA. They apply every two years to get permits to stay, work and study in the United States.