Trump blasts reporter over release of tax form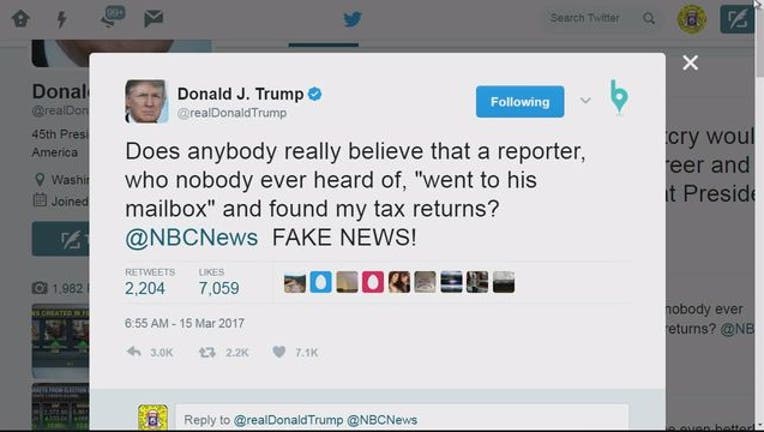 article
WASHINGTON - (AP) -- President Donald Trump is criticizing the reporter who released a portion of Trump's 2005 tax return, casting doubt on the reporter's account of how he obtained the form.

The tax forms were obtained by the Pulitzer Prize-winning journalist David Cay Johnston, and reported on MSNBC's "The Rachel Maddow Show" Tuesday. Johnston, who has long reported on tax issues, said he received the documents in the mail, unsolicited.

But in a tweet Wednesday, Trump asked, "Does anybody really believe that a reporter, who nobody ever heard of, "went to his mailbox" and found my tax returns? (at)NBCNews FAKE NEWS!"

Trump has refused to release his taxes, saying he is under routine IRS audit.

The returns showed that Trump payed a roughly 25 percent effective tax rate thanks to a tax he has since sought to eliminate.
© 2017 The Associated Press. All rights reserved. This material may not be published, broadcast, rewritten or redistributed.