Top immigration lawyer conference pulling out of Texas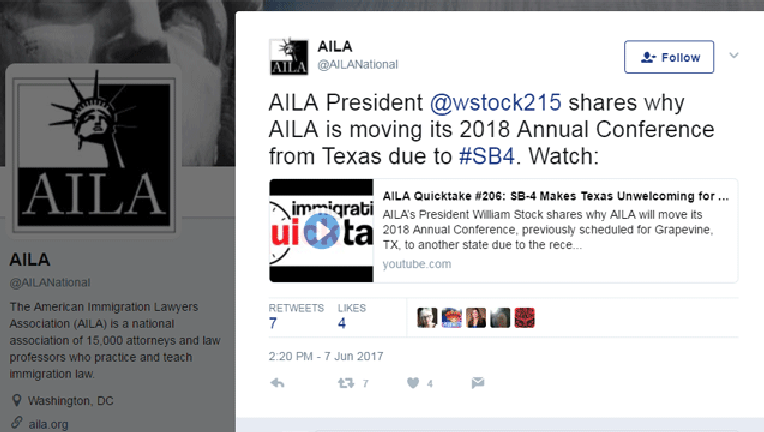 article
AUSTIN, Texas (AP) - The nation's premier immigration attorney conference is boycotting Texas because of the state's tough, new anti-"sanctuary cities" law.
The American Immigration Lawyers Association of attorneys who represent immigrants, announced Wednesday the cancellation of its 3,000-member conference in Grapevine, slated for 2018.
The organization's president, William Stock, said members "expressed their desire not to spend money" in the state.
Stock said that the annual conference, which has been planned for Grapevine since 2011, contributes up to $3 million to the host site. It includes workshops, forums, and a pro-bono clinic.
Texas' law allows police to inquire about individuals' immigration status and requires them to turn immigrants over to federal immigration officials upon request.
A spokesman for Gov. Greg Abbott did not immediately respond to requests for comment.