The Latest: Turkish minister losing hope over EU visa-waiver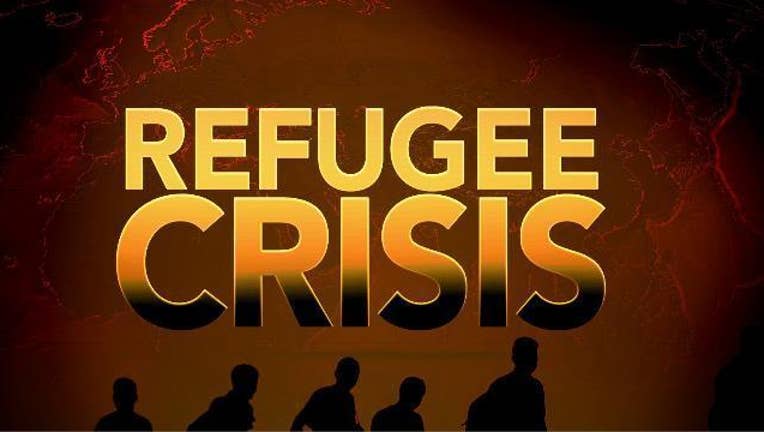 article
BRUSSELS (AP) — The Latest on the flow of migrants into Europe (all times local):
2:30 p.m.
Turkish European Affairs Minister Volkan Bozkir says he is not "hopeful" over the prospects of overcoming a deadlock on part of the country's migrant deal with the European Union.
Bozkir was speaking in Brussels on Friday following talks with the EU's enlargement commissioner and foreign policy chief amid a standoff over whether Turkey should amend its anti-terrorism laws to secure visa-free travel in Europe for its citizens.
The issue of visa-free travel threatens to derail a wider EU-Turkey accord under which Ankara has agreed to stem the flow of migrants to Europe.
The minister said Brussels had not responded positively to a Turkish request for new "political consultations" over the five remaining criteria — including the anti-terror legislation — which Turkey has to achieve for the visa waiver. Bozkir said the Turkish suggestion would have helped overcome an impasse within the European Parliament.
Bozkir reiterated that Turkey was in "no political position" to modify its anti-terror laws at a time when its security forces were battling Kurdish militants and Islamic State extremists who have carried out a series of deadly attacks in the country since July.
___
1:40 p.m.
The International Organization for Migration has dismissed earlier reports that the 800 migrants rescued off Italy on Thursday were mostly Syrians.
IOM spokesman Flavio Di Giacomo said Friday the first group of rescued who arrived to Sicily included Egyptians, Somalis, Sudanese and only one Syrian. Another ship heading to the island was transporting mostly Eritreans and Somalis.
Officials have been keeping a watchful eye on smugglers' boats traveling toward Italy to see if there has been a shift in routes since the closure of the Balkans to migrant traffic. But Di Giacomo said Friday that so far there has been no impact on Italy of the closure of the Balkans route.
The Italian Coast Guard says some 800 migrants rescued Thursday and 231 rescued Wednesday have been brought to four Sicilian ports. They were initially reported by the Coast Guard to be mostly Syrians.
Di Giacomo said there is often confusion about nationalities on the rescue ships, which officials sort out at the landing point.
A pregnant Somali woman was evacuated separately by helicopter to a hospital in Catania. The two boats loaded with 515 and 286 migrants that were rescued on Thursday had departed from Egypt, which Di Giacomo said indicated that the long route from Egypt was opening earlier than usual.
___
11:25 a.m.
The European Union's border agency says that the number of migrants arriving in the Greek islands dropped by 90 percent in April compared to the previous month.
Frontex said Friday that fewer than 2,700 people had entered in April. It put the drop down to the effect of the EU's migrant agreement with Turkey and tight border controls at the Greek Macedonia border.
Frontex chief Fabrice Leggeri said that "the drop in the number of arrivals on the Greek islands was dramatic." He said April's total was well below the daily figure arriving on the island of Lesbos alone during the peak months last year.
The agency said the number of migrants traveling along the Balkans route from Greece north toward preferred destinations in Austria, Germany and Scandinavia had also dropped as a result.
___
10:30 a.m.
German lawmakers have approved a plan to declare Morocco, Algeria and Tunisia "safe countries of origin," a move aimed at making it easier to send asylum-seekers from the three North African nations home quickly and deterring others from coming.
Parliament's lower house voted 424-143 Friday to back the measure, with three lawmakers abstaining. It still requires approval from the upper house, which represents Germany's 16 states.
Germany last year declared several Balkan nations whose citizens are barely ever granted asylum safe countries. That effectively reverses the burden of proof, with a country assumed to be safe unless an asylum applicant can prove persecution in his or her case.
Germany registered nearly 1.1 million people as asylum-seekers in 2015 and is keen to see far lower numbers this year.
___
10 a.m.
Turkish European Affairs Minister Volkan Bozkir is holding talks with senior European Union officials to try to end an impasse over part of the EU's migrant deal with Turkey.
Bozkir meets Friday with the EU's enlargement commissioner and foreign policy chief amid a standoff over whether Turkey should modify its anti-terror laws to secure visa-free travel in Europe for its citizens.
Bozkir said Thursday that "if there is a difficulty in this particular element then perhaps all of the elements of the package we have discussed and decided in the last months will be at stake."
The visa waiver is an incentive — along with up to 6 billion euros ($6.8 billion) and fast-track EU membership talks — for Turkey to stop migrants reaching Europe and take back thousands more.