The DC Eaglets have been named, Freedom and Liberty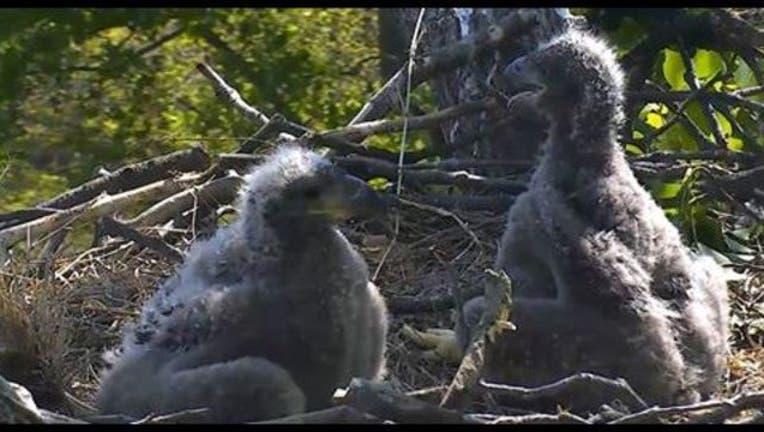 article
WASHINGTON - The stars of our world famous #dceaglecam have names!  They are Freedom and Liberty.
After a nearly week-long contest that was open to the public, eagle experts with several private groups and government agencies picked the names and made the announcement Tuesday. The eaglets had been referred to as DC2 and DC3 after they were born in March to Mr. President and The First Lady.
The names were selected from the top five pairs of names that officials had picked after getting more than 3,600 pairs of suggestions for the two birds.
These eaglets captured the hearts of many viewers online as their emergence from their shells were live streamed on high-definition nest cameras set up by the American Eagle Foundation. The DC Eagle Cam had over 32 million views since the cameras first went online in February, according to the foundation.
Since the baby bald eagles have hatched, thousands of names for them were been submitted through a social media campaign.  The suggestions were narrowed down to five choices:
- Stars and Stripes
- Freedom and Liberty
- Anacostia and Potomac
- Honor and Glory
- Cherry and Blossom
On Tuesday, it was announced that Freedom and Liberty won the vote!