Texas teenager fired from job after posting tweet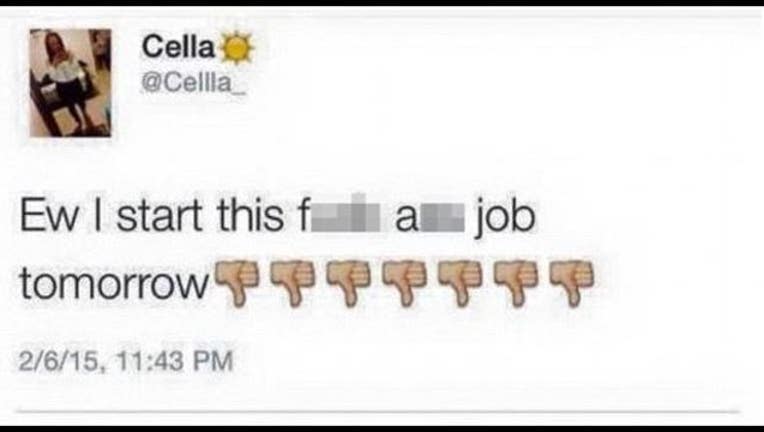 article
Mansfield, TX- A teenager in Texas was fired from her job at a local pizza parlor the day before she was supposed to start.
On Friday, Twitter user 'Cella' was fired, after sending a message from her account complaining about starting a new job at Jet's Pizza in Mansfield Texas, the Daily Mail reports.
She wrote, "Ew I start this f*** a** job tomorrow."
But things got interesting when Robert Waple, owner of the pizza parlor, saw the tweet and swiftly replied.
Waple said: "And….no you don't start that FA job today! I just fired you! Good luck with your no money, no job life!"
Waple told the Daily Mail, that an employee at Jets' alerted him of the offensive tweet, and he decided to take a look for himself.