Texas spending big on border security despite Trump promises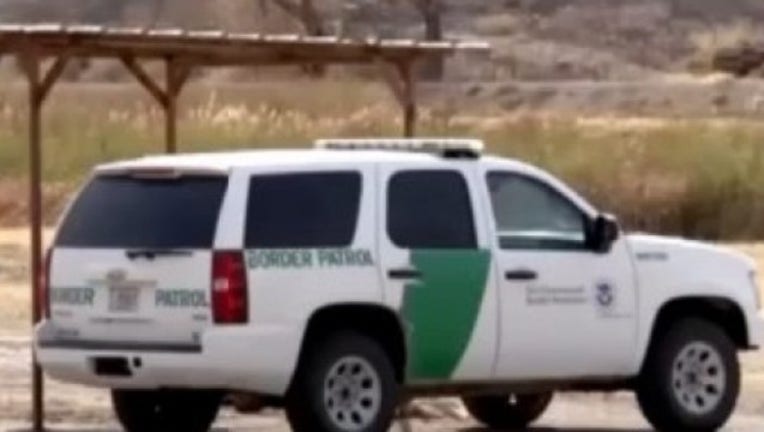 article
AUSTIN, Texas (AP) - As a budget shortfall in Texas threatens cuts to colleges and Medicaid, a costly border security operation is proving largely untouchable despite President Donald Trump's promises to build a wall and the plunging number of people caught illegally entering the U.S.
A prolonged oil slump has left lawmakers about $6 billion short of the money needed to keep the status quo in Texas, which attracts about a million new residents every two years. But border security is one area where Republicans - who control state government - have all but refused to search for savings.
During a key budget vote on Thursday, House Democrats proposed taking dollars earmarked for hundreds of state troopers on the Texas-Mexico border and National Guard patrols, and putting that money instead toward other programs they say are underfunded. One even proposed tacking onto a $218 billion spending bill a prohibition against using state funds on Trump's border wall.
But the proposals to scale back Texas' $800 million border operation appeared largely symbolic during a marathon debate in the GOP-controlled Legislature.
Illegal border crossings have plummeted in recent months. In March, authorities caught 12,193 people at the southern border - the lowest monthly figure in at least 17 years, and the second straight month that border arrests sharply dropped. Still, Republican officials from Texas Gov. Greg Abbott on down embrace Trump's plans to build a wall, and the state is committing more money to border security efforts.
"At the federal level, the money hasn't been turned loose to apply the new resources that are needed to do what President Trump has said needs to be done, and what I agree needs to be done," said Republican Rep. Matt Schaefer, a U.S. Navy reserve lieutenant from East Texas who is among the most far-right lawmakers in the Texas House. "This is going to take time. I don't believe that we can stand down while the federal government steps up. And that's going to be awhile."
The state is set to pass a new budget by June, and just about every part of Texas government is in line to take hit: Public universities are fighting a proposed $300 million cut, and one of Abbott's biggest initiatives - bolstering pre-kindergarten - is also getting short shrift. More than $2 billion in proposed cost cuts to Medicaid is also on the table, and many state agencies are under a hiring freeze.
The Senate spared border security from any cuts, and the House plan would also keep funding 50-hour workweeks on the border for nearly two dozen Texas Rangers and 250 troopers. The House only stopped short of purchasing new big-ticket defense items, such as more spy planes or armored boats to patrol the Rio Grande.
State officials have defended the price tag by with data that include drug seizures and arrests, though critics question the numbers. Last year, an Associated Press review found that child support evaders and low-level felony drug arrests were among thousands of arrests being categorized as "high-threat criminals" along the border.
Some think the real "Trump effect" was pushing fearful people to get to the U.S. before Trump took office. Border arrests in October, November and December increased by about a third compared to the same period in 2015, before falling this year.
"A lot of Republican members want to be able to say they voted for money on the border to stop this perceived immigration problem," said Rep. Chris Turner, who leads the House Democratic Caucus. "The data doesn't support their arguments. A lot of us hoped there would be a lot less money would be put into border security. But politics is driving that decision."
___
Associated Press writer Will Weissert contributed to this report.
___
Follow Paul J. Weber on Twitter: www.twitter.com/pauljweber