Texas pair arrested for allegedly trying to sell girl's virginity for $10,000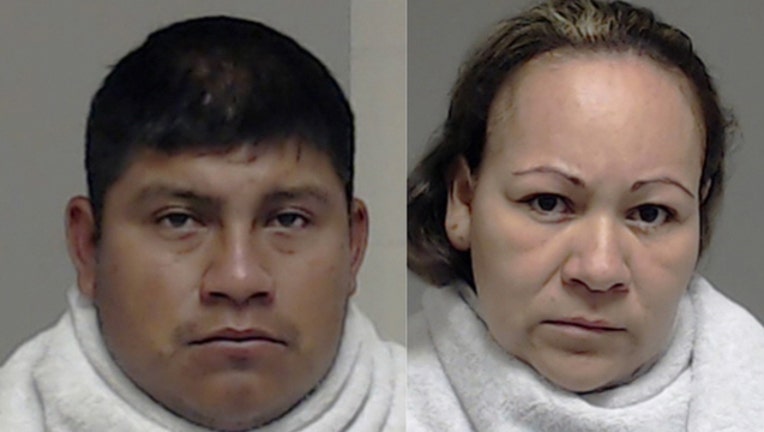 article
(FOX NEWS LATINO) - Police in Texas arrested two people late last week for allegedly negotiating a price of $10,000 in exchange for a girl's virginity.
Cirino Santiago Delacruz, 32, and Adriana Aguilar, 33, are both being held in the Collin County Detention Center on suspicion of trafficking and indecency with a child sexual contact. Aguilar has also been slapped with a separate charge of promotion of prostitution of a person younger than 18. The two are also have immigration holds on them from the U.S. Department of Homeland Security.
Authorities were alerted to the purported crime after the underage girl involved told her parents. Police did not release the girl's age.
Aguilar, who knew the girl, allegedly asked her to ride with her to Dallas on an errand. Aguilar then purportedly took the girl to an apartment where she met Delacruz. Delacruz supposedly offered to pay $10,000 to have sex with the girl and take her virginity. Delacruz then forced her into a bedroom, kissed her and put his hands up her shirt.