Texas Lottery jackpot for Saturday night drawing jumps up to $83 million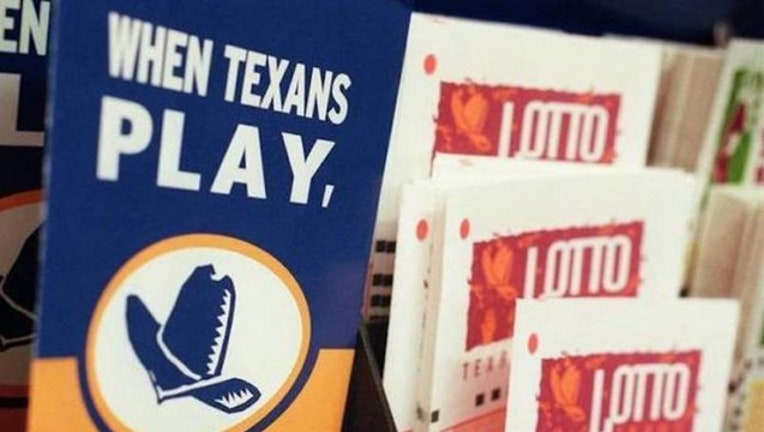 article
The Texas Lottery has announced that the jackpot has increased to an estimated annuitized value of $83 million for Saturday night's drawing.
According to a release, the jackpot is the seventh largest in game history and the second-largest jackpot prize in North America and third largest in the world.
DOWNLOAD THE FOX 26 HOUSTON APP BY CLICKING HERE
If you're the lucky winner in Saturday night's drawing, the cash value will be worth an estimated $50.2 million.
DOWNLOAD THE FOX 26 HOUSTON APP BY CLICKING HERE
"This historic Lotto Texas jackpot run will continue for at least another weekend and based on sales for the last several drawings, we know Texas Lottery® players are excited to have an exclusive chance at winning the largest jackpot prize on the continent," said Gary Grief, executive director of the Texas Lottery. "We look forward to celebrating at least one of our own players winning the first Lotto Texas jackpot of 2023 and the largest since May of 2010. We realize playing for a jackpot like this is a great thrill for our players, so we want to remind everyone to play responsibly. Also, if it appears that you have the jackpot-winning ticket, we encourage you to sign the ticket, put it in a safe place, seek financial and legal advice and call the Texas Lottery to schedule an appointment to claim the prize."
In 2022, there were six Lotto Texas jackpot winners. The game's most recent jackpot winner was a Katy resident that claimed a jackpot prize of $19 million for the drawing held on Sept. 17, 2022.
If no jackpot winner claims the winning ticket for Wednesday night's drawing, the jackpot prize for Saturday, April 22 will increase to an estimated annuitized $84 million.