Texas Longhorns among 7 college football teams featured in new bobblehead series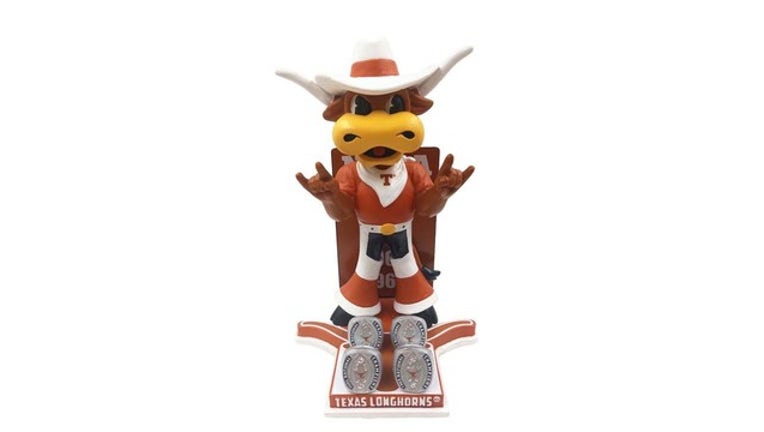 In the lead up to the college football season, the National Bobblehead Hall of Fame and Museum is unveiling limited-edition bobbleheads commemorating seven college football teams that have won multiple titles.
On Tuesday, a bobblehead was released commemorating the Texas Longhorns' four NCAA Division 1 Football National Championships. The bobblehead features the Texas Longhorns' mascot standing on a base featuring the Texas Longhorn logo and four championship rings.
The bobbleheads, which are produced by FOCO, are available for $40 each, excluding shipping, and are officially licensed.
The other schools included in the series are Miami, Florida, USC, LSU, Nebraska and Ohio State.