Texas dog gives birth to record-size litter of 17 puppies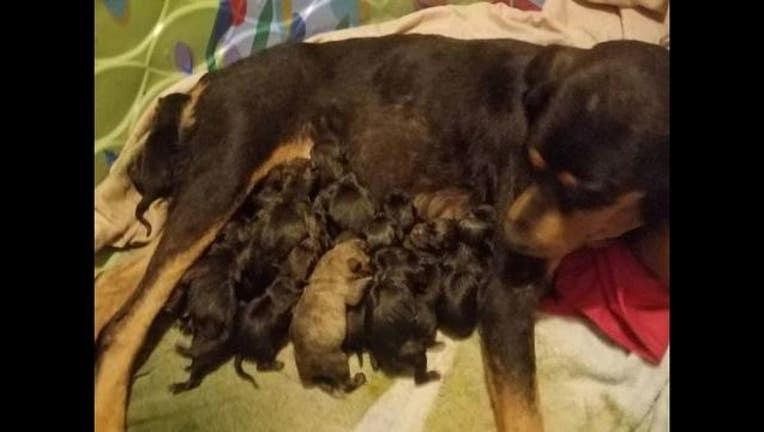 article
CHRISTOVAL, Texas (FOX 26) - A dog in Texas may have tied a state record for largest litter of puppies by giving birth to 17 pups on Saturday.
Georgina was taken from an animal shelter and placed in a foster family in Christoval just a few weeks ago, and it was clear at the time she was very pregnant. By noon on March 4 she gave birth to eight puppies, then four more came along by 4 p.m., and then the last five arrived in the evening.
High Plains PAW, an animal wellness group who placed Georgina with a foster, said this may have tied the record for largest litter of puppies in Texas.
The group says while Georgina is safe and  receiving lots of love now, she shows signs of past overbreeding and suffers from hearthworms and Canine Anaplasmosis. They say she will be spayed and treated for her health issues now that her puppies have arrived safely.
High Plains PAW set up a donation page to help cover the health costs for her and her troop of pups. The group will place the puppies in loving families when they are old enough.