Terminally ill boy sworn in as honorary officer, following in father's footsteps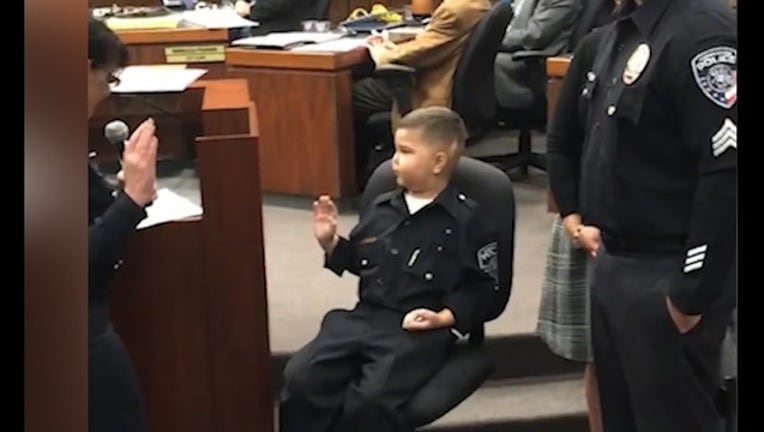 article
TORRANCE, Calif. (FOX NEWS) - Grappling with brain cancer, a 7-year-old boy in Torrance nevertheless achieved his dream of following in the footsteps of his dad, a sergeant with the Torrance Police Department.
The boy, Drake Walker, was sworn in as an honorary police officer during a City Council meeting Tuesday night while relatives and friends looked on.
Walker received his diagnosis in August, learning he had an aggressive and inoperable tumor on his brain stem; a GoFundMe campaign has been set up for the Walker family.
According to the campaign: "We hope to bless them in this (monetary) way to ease even a tiny bit of burden they might face along their journey AND memories of fun that will last forever. All funds raised go directly to the family to help support them in any way during this difficult time."