Teen on ATV leads deputies on chase down Eastex Freeway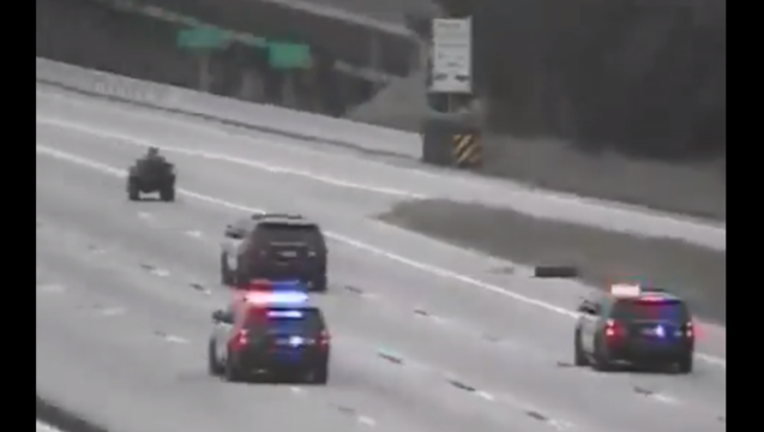 article
HOUSTON, TX - Authorities say that a teen on an ATV led deputies and Humble PD on a chase down Eastex Freeway and FM 1960.
According to initial reports, a 15-year-old was taken into custody by Humble Police after the pursuit.  The chase started in Humble at 9:38 am near Humble High School. The juvenile driving the ATV went south to Lauder Road where he hit the bayou and ran to Homestead Road. Deputies then tracked him to JFK, through neighborhoods to Aldine Mail as the driver eventually hit US 59. When deputies reached Humble, they followed him down local streets then back to the Eastex Freeway.
Authorities shut the Eastex Freeway down just south of FM 1314. The chase ended at around10:44 a.m.The highest speeds throughout the pursuit were the only 50 mph. At on point, the male attempted to ram a DPS Trooper. Authorities were alerted to the possibility that something was in the juvenile's hand. It turned out to be a cell phone and is believed he was recording the chase. 
This is a developing story. Please check back to FOX 26 for new updates.