Taxi flips over in Midtown Manhattan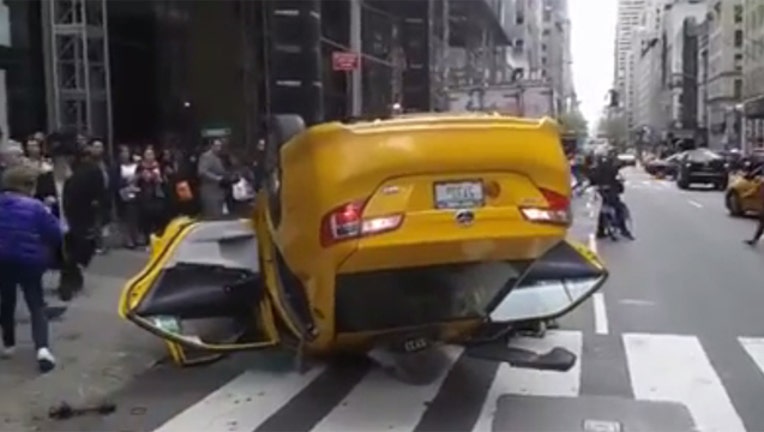 article
NEW YORK (FOX 5 NEWS) - A yellow medallion taxi hit a lamppost and guardrail and then flipped over in Midtown Manhattan Wednesday afternoon, injuring two people, officials said.
"I don't know what's going on," the driver, Amin, told the New York Post. "I hit the brakes, hit the lamppost and flipped. I don't remember." He said his head hurt.
Police said two cabs sideswiped each other, sending Amin's taxi into the frightening chain of events that landed it upside down on Fifth Avenue near 49th Street.
Medics brought the driver and his passenger to Bellevue Hospital Center on the East Side. The AP reported that they are expected to be fine.
With the AP