T-Mobile thanks customers with free Pokémon Go data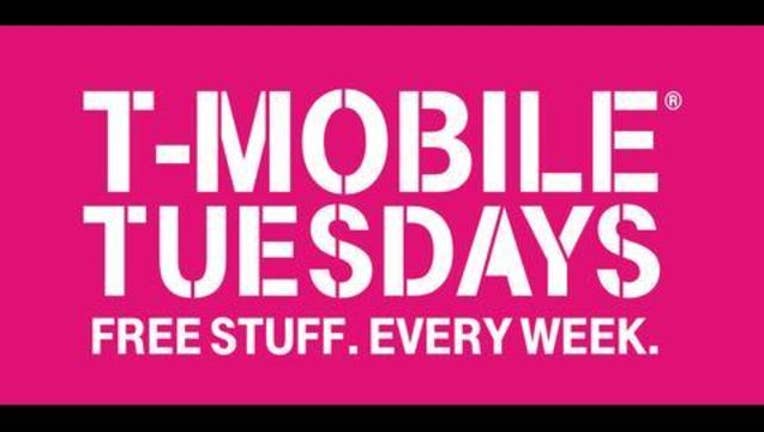 article
(FOX 26) - T-Mobile (NASDAQ: TMUS) today announced that, with next week's T-Mobile Tuesday, the Un-carrier is thanking its customers with free, unlimited data for Pokémon Go—the new sensation that's taking the world by storm. On July 19th, as part of next week's T-Mobile Tuesdays, the Un-carrier will give customers great ways to take their Pokémon Go skillz to a whole new level, including …

Free, unlimited data on Pokémon Go, so it won't touch your high-speed data—for a full year!
Free Lyft rides up to $15 to get to a new PokéStop or Gym
Free Wendy's Frosty to fuel up for your hunting trip
50% off select accessories – including portable power packs and chargers at T-Mobile stores – so you can keep on playing for hours

On top of that, 250 people will each win $100 in PokéCoins, and five people will win a Pokémon Go hunting trip anywhere in the U.S. for themselves and a guest!

"This is what T-Mobile Tuesday is all about – thanking customers with hot, new, totally free gifts every week, and right now, nothing is hotter than Pokémon Go!" said John Legere, president and CEO of T-Mobile. "With the carriers' shared data schemes, players could easily burn up the family's data bucket – and then, hello, overages! At T-Mobile, we're unleashing Pokémon Go so our customers can play free for a year. It's gonna be a fantastic T-Mobile Tuesday!"

Since Pokémon Go launched July 6th, the mobile game has raced past the likes of Facebook and Twitter on the app charts, already attracting a record-setting 21 million daily users in the U.S. alone. The groundbreaking AR game has surged to the No.1 free game and No.1 grossing game in both the Apple App Store and Google Play Store in record-breaking time, qualifying Pokémon Go as a certifiable global phenomenon.

New and existing T-Mobile customers can get free and unlimited high-speed data for all your Pokémon Go gaming in the U.S. – all the way through end of August 2017. They just need to download the T-Mobile Tuesdays app and claim the free gift. But hurry – this limited-time offer will be available to redeem starting next Tuesday, July 19th and available to redeem every T-Mobile Tuesday through Tuesday, August 9th.  Everyone who's eligible for T-Mobile Tuesdays is eligible for all this Pokémon fun.

Last month, T-Mobile unveiled its 11th iconic Un-carrier move – #GetThanked – a set of history-making initiatives dedicated exclusively to saying "thank you" to customers, offering T-Mobile customers ownership in the company, free stuff every week, and free in- flight smartphone Wi-Fi on Gogo equipped U.S. flights. With T-Mobile Tuesdays, customers can count on getting thanked each week with free recurring gifts, a surprise free gift from a new partner and a chance to win something epic. After launch, the T-Mobile Tuesdays app immediately jumped to No.1 on the App Store. And, millions of T-Mobile customers have already been thanked with free stuff.

The new offers will be visible in the T-Mobile Tuesdays app on iOS and Android and at www.t-mobiletuesdays.com starting tomorrow, so customers can get ready for next Tuesday. Previously, the T-Mobile Tuesdays app featured partner Gilt and a focus on fashion for this coming week, but don't worry, t-shirts and fashion will be coming back to T-Mobile Tuesday soon. For more information about T-Mobile Tuesdays, visit explore.t-mobile.com/t-mobile-tuesdays.