Suspects identified in Willowbrook Mall smash-and-grab robbery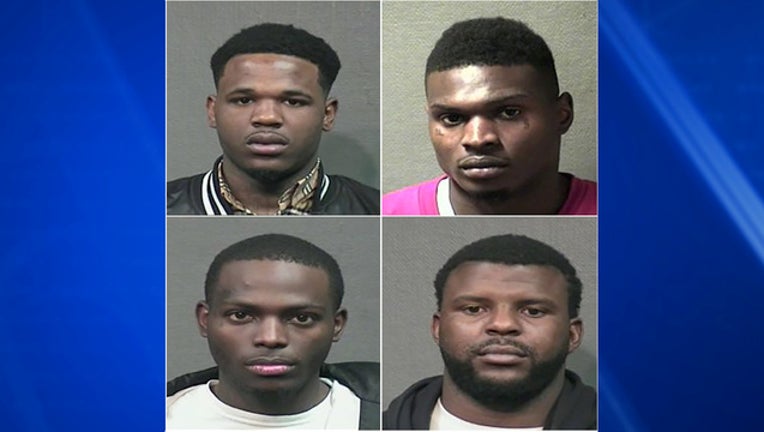 The Houston Police Department has identified and released booking photos of four suspects arrested on Monday following a smash-and-grab robbery of a jewelry store in Willowbrook Mall.
The robbery was reported at around 12:35 p.m. Monday. The Harris County Sheriff's Office, a K-9 unit and helicopter crew assisted in the apprehension of the suspects.
No injuries were reported as a result of the robbery.
HPD listed the four suspects as Trevione Terry, 21, Lance Ethridge, 28, Damarcus Carter, 22, & Cary Nimmons, 26.