Suspect arrested in Montgomery County cemetery assault case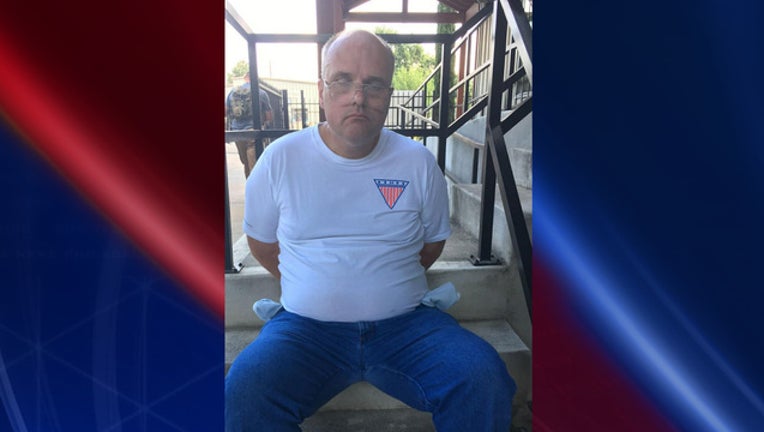 article
MONTGOMERY COUNTY, Texas (FOX 26) - Deputies say a suspect is now in custody in the assault of a woman at Klein Memorial Cemetery in Montgomery County. Montgomery County Sheriff's Office identified the man as 52-year-old Charles Glaze.
The woman says she was bound, gagged and tasered at gunpoint last Friday evening. She fought him off and ran to a nearby magnolia fire station.
MCSO released this statement about the arrest:
On June 19, 2017, Deputies with the Montgomery County Sheriff's Office West Precinct Patrol Division were conducting follow up interviews regarding the Klein Memorial Cemetery investigation.  During interviews with Klein Memorial Cemetery employees, Deputies discovered that a vehicle similar to the one Deputies were looking for was involved in an incident at the Klein Memorial Cemetery located at FM 2920 in Tomball, Texas on Mother's Day, May 14, 2017.  Deputies learned that during this incident, another female victim was approached by the suspect, at which time he began making comments that caused the victim to feel unsafe.  The suspect eventually left the victim alone, but due to the suspect's behavior the victim took a photo of the suspect's vehicle, which was a red Ford F-150.  The photo the victim took contained the license plate of the Ford F-150.  The victim sent the photo to Klein Memorial Cemetery who later sent it out to their staff. 
Based on this new information, Deputies were able to identify the owner of the Ford F-150 and determined that the registered owner of the Ford F-150 matched the description given by both victims.  A photo lineup was conducted and both victim's positively identified Charles Glaze (W/M) DOB 07-09-1964 as the suspect.
A warrant was issued for the arrest of Mr. Glaze for aggravated assault with a deadly weapon.  Mr. Glaze was arrested at approximately 6:00 pm in the 9200 block of Sweetbrush Dr, Houston, Texas by members of the Montgomery County Sheriff's Office.  Mr. Glaze is currently incarcerated in the Montgomery County Sheriff's Office Jail.  
If you have any information concerning this crime or similar crimes, please contact the Montgomery County Sheriff's Office at (936) 760-5800.