Subtropical Storm Debby forms far out over the Atlantic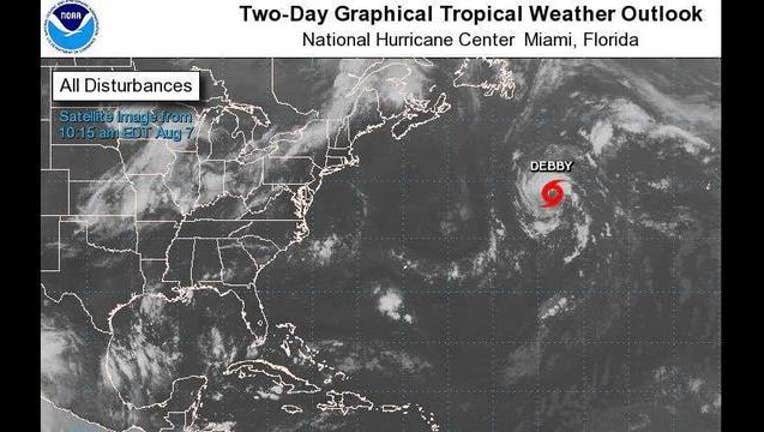 article
MIAMI (AP) - Subtropical Storm Debby has formed far out over the north Atlantic but is expected to be a short-lived storm.
The storm's maximum sustained winds Tuesday morning are near 40 mph (64 kph) and the U.S. National Hurricane Center says Debby is expected to dissipate in a few days.
The storm is centered about 1,160 miles (1,870 kilometers) west of the Azores and is moving north near 16 mph (26 kph).
The storm is not currently a threat to any land.