Student in custody after gun found on Galveston's Ball High School campus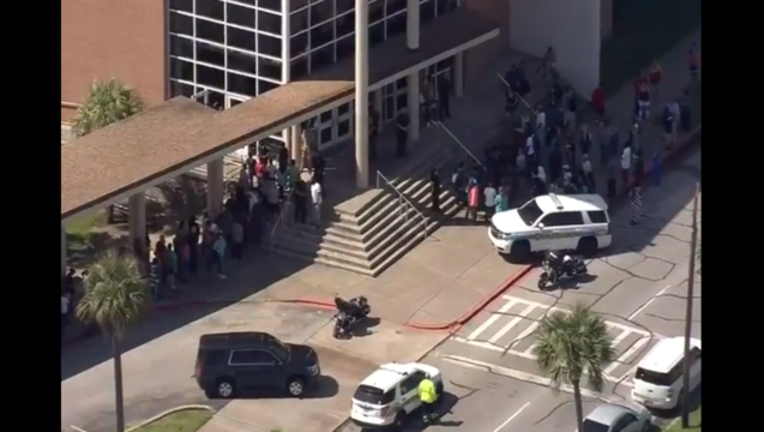 article
GALVESTON, Texas (FOX 26) - Parents lined up around Galveston's Ball High School after a student was reported with a gun on campus on Tuesday morning. Galveston Independent School District Police Department then placed Ball High School on a "precautionary" lockdown.
A concerned student reported knowledge of an alleged weapon on campus at approximately 9:58 a.m. Tuesday morning. Galveston police then put the campus on lockdown. Officers reported that a 25-caliber handgun without ammunition was retrieved.
Lockdown was officially lifted at 10:01am. Officials told parents, "We encourage parents to allow their student to remain on campus as to not interrupt the educational process; however, if you choose to pick up your student you have the option to do so."
School officials reported that an investigation is underway, and issued this statement on their website:
This is a developing story. Please check back to FOX 26 for new details.