Streaker steals show at Phoenix Open Golf Tournament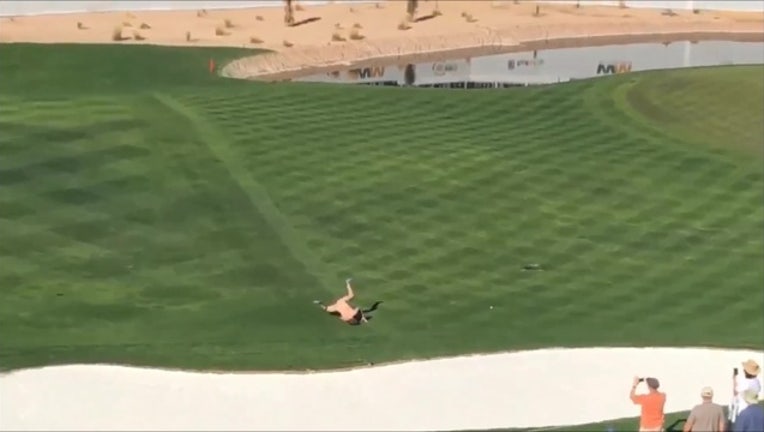 PHOENIX, AZ - A streaker prompted laughs and cheers after running onto the golf course ahead of the Phoenix Open golf tournament in Scottsdale, Arizona on Wednesday, January 31. The naked man was seen running on the grass near hole 17 at TPC Scottsdale.
This video shared by eyewitness Seth Norris shows the streaker breakdancing, before pretending to hit an imaginary golf ball. He then runs into a bunker and plays with the sand. He then attempts to break dance. Eventually, three stewards surround him before he is escorted off the field to cheers from the audience. The stunt happened one day before this year's tournament was due to start.
Credit: Storyful