Son of 'El Chapo' among those kidnapped in Puerto Vallarta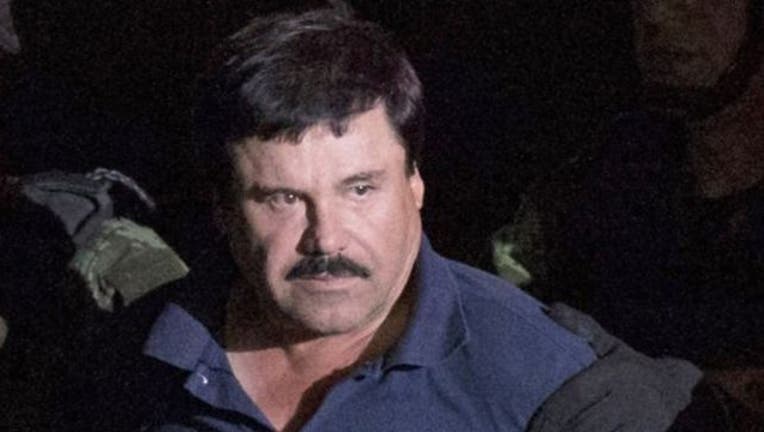 article
FOX NEWS - Mexican officials said that a son of imprisoned drug lord Joaquín "El Chapo" Guzmán is one of the six men abducted early Monday morning at a restaurant in the resort town of Puerto Vallarta.
Iván Archivaldo Guzmán – better known as Luis or Chapito – is believed to have assumed control of parts of his father's business after he was re-arrested in January.
The young Guzmán, who is believed to be around 32 years old, has been wanted by U.S. Justice and Treasury departments for alleged drug trafficking and money laundering activities and has been on the most wanted list since June 2012.
"The defendant Iván Archivaldo Guzmán Salazar, better known as Luis or Chapito, is accused of transporting multiple kilograms of cocaine and several tons of marijuana from Mexico to the U.S. border to introduce them throughout the United States for distribution," reads a District Court of California document obtained by El Universal that's dated September 2013. "[He] subsequently collected from customers in the United States the gains of those drugs and laundered and transferred the funds from the United States to Mexico and elsewhere for the benefit of the members and associates of the Sinaloa Cartel."
Officials say the abduction was the work of a "criminal group" that operates in the area, and while he would not identify the gang by name, the largest group operating in the state is the Jalisco New Generation cartel.
The Jalisco cartel has grown quickly to rival Guzmán's Sinaloa cartel as the most powerful of Mexico's drug gangs.
Experts say there could be other reasons why someone would want to kidnap the younger Guzman. Ivan Archivaldo had reportedly been running roughshod over allies in his father's business.