Some residents told to shelter in place in Fort Bend Co. due to gas leak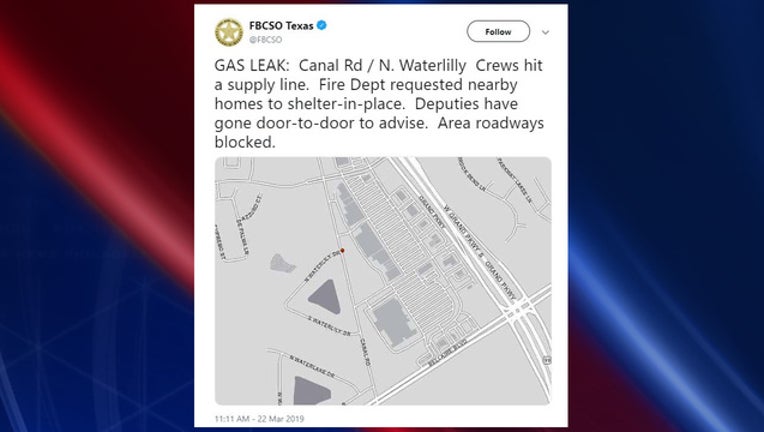 Residents were told to shelter in place in a Fort Bend County neighborhood after crews hit a gas supply line.
The Fort Bend County Sheriff's Office reported the gas leak to be near Canal Road and North Waterlilly.
The fire department requested that nearby homes shelter in place. Deputies went door to door to asvise residents.
Roadways in the area are blocked.