Small plane crashes into ditch in Arcola area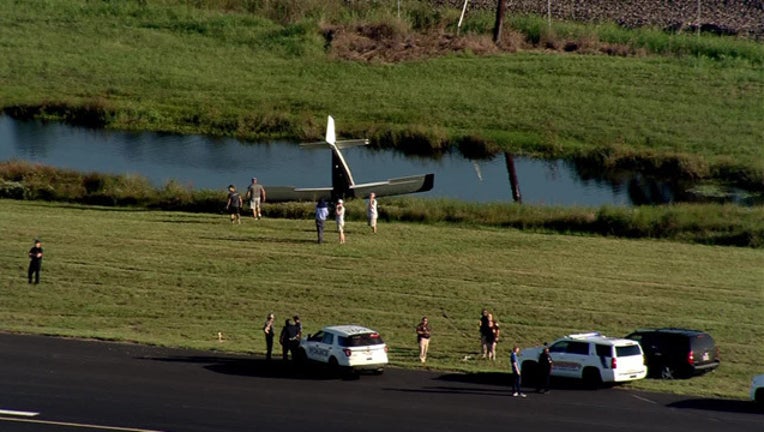 The Fort Bend County Sheriff's Office says a small plane crash has been reported in the Arcola area.
A small plane went into a ditch near S. Post Oak and McKeever. There were no injuries reported.
The crash is being investigating by Texas DPS.