Sketch released in April 17 sexual assault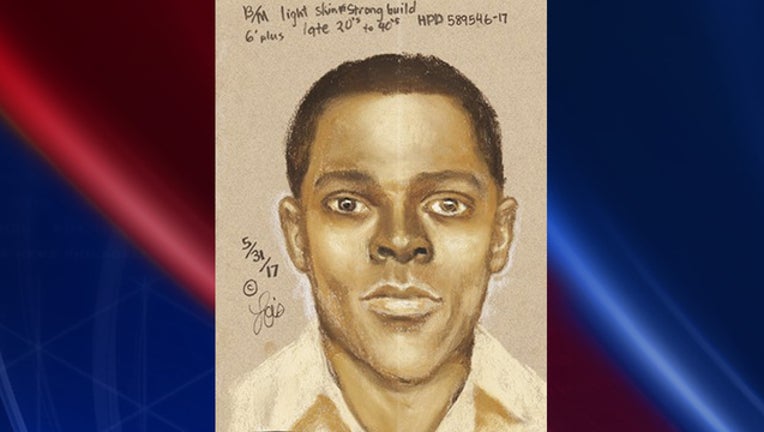 article
HOUSTON (FOX 26) - The Houston Police Department released the following statement on Friday:
Houston police have released a composite sketch of a suspect wanted for sexually assaulting a woman after initially confronting her at 9900 Sugar Branch about 3 a.m. on April 17.
The suspect is described as a light-skinned black male in his late 20s to early 40s, more than 6 feet tall and weighing about 240 pounds with a muscular build.  He was wearing a dark blue uniform.
A composite sketch of the suspect is attached to this news release.
The female victim, 27, reported the incident about one month later.
The victim said she was driving a vehicle at the above address when the suspect stated he stopped her for a traffic infraction, handcuffed her and placed her in the back seat of his vehicle, a black Ford Crown Victoria with emergency equipment and white lettering.  The suspect then drove the female to an unknown location and sexually assaulted her.
Anyone with information in this case is urged to contact the HPD Special Victims Division at 713-308-1140 or Crime Stoppers at 713-222-TIPS.