Sheriff: Student took video as girl beat classmate in bathroom of Tampa school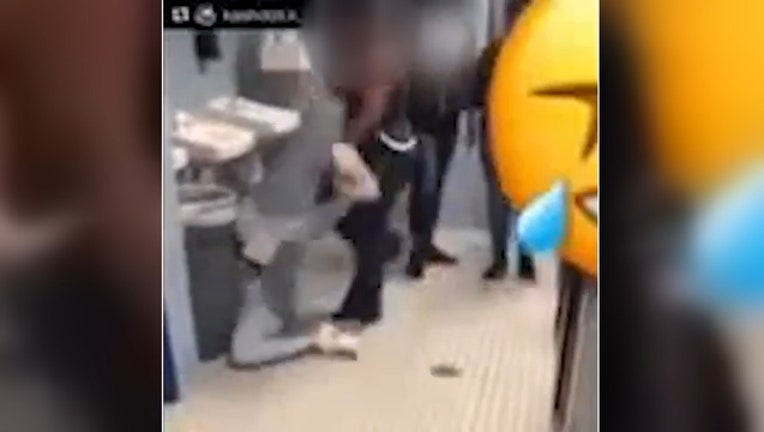 article
TAMPA (FOX 13) - An Armwood High School student was expelled from school and arrested Friday for allegedly beating up a classmate in the school bathroom the day before.
Deputies with the Hillsborough County Sheriff's Office say the suspect repeatedly hit the victim as others stood by and watched.
The fight between the two 14-year-olds happened just before 1 p.m. Thursday. Deputies say one of the onlookers recorded a video of the incident and posted it on social media.
The teen accused in the beating told investigators she was mad because the victim's cousins had followed her around campus.
The sheriff's office says, without provocation, the teen punched, kicked, and dragged the victim around the bathroom. The victim reportedly tried to get away from her attacker multiple times.
School officials broke up the fight after hearing the victim scream. The student who allegedly recorded the incident was being "disciplined in accordance to school guidelines," according to the sheriff's office.
The student accused in the attack has been charged with battery and false imprisonment. She has also been expelled from school, pending new placement.