Sheriff: Face-biting attacker to be charged with murder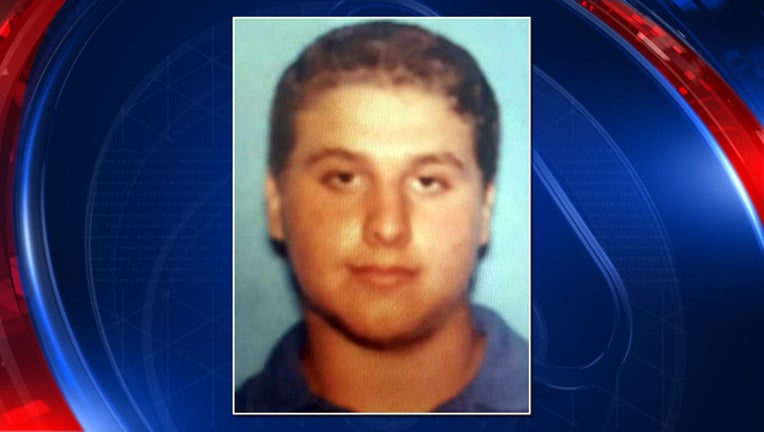 article
FORT LAUDERDALE, Fla. (AP) - A Florida sheriff's office said Friday that a college student caught trying to bite the face off a victim after stabbing the man and his wife will be charged with first-degree murder, meaning he'll face capital punishment or life without parole.
Austin Harrouff, 19, will be charged with two counts of first-degree murder, one count of attempted murder and burglary, according to a statement from Trisha Kukuvka, a spokeswoman for Martin County Sheriff William Snyder.
He also will face an attempted first-degree murder charge for allegedly stabbing their neighbor, Jeff Fisher, who came to their aid.
The Florida State University student is conscious but heavily sedated and under armed guard in a hospital, according to the sheriff's office. Snyder suggested earlier in the week that he's in no hurry to make the charges official, since the man's family or insurance must pay his hospital bills until he's formally charged.
Snyder also has said that investigators "know the who, the what, the when, the where and the how" of the attack, but the why remains a mystery.
Solving that mystery doesn't matter so much to the children of John Stevens III, 59; and his wife Michelle Mishcon, 53, who were stabbed in the garage and driveway of their house in a quiet community north of Jupiter. Stevens' children said they want him to face execution.
"It is not super important to me what his mindset was," John Stevens IV told the South Florida Sun Sentinel on Thursday. "I just want to see the prosecutor ask for the death penalty. I want him to go through that process and to pay for what he did."
Ivy Stevens agreed: "I hope he makes a full recovery so he can be put through the justice system."
Harrouff's parents, Wade and Mina Harrouff, issued a statement Friday expressing their condolences to the Stevens family and their apologies to Fisher "for the pain and suffering caused by Austin. "
"There are no words we can offer to give any real comfort for this tragic loss," the statement says. "We love our son and know that he is not the person some are making him out to be."
Snyder said tests for substances in Harrouff's system may help explain why the student with no history of criminal behavior became extraordinarily violent.
Hospital blood tests showed no signs of methamphetamine, cocaine, heroin or other common drugs; it will take longer to test for less common hallucinogenic drugs such as flakka or bath salts, whose abusers have been known to become suddenly and irrationally violent.
In a video he recently posted online, Harrouff suggested he may have taken steroids in the past, but said he doesn't use them now.
"Roid rage usually happens during a period when a user is not actively on the drug," said Jim Hall, an epidemiologist at Nova Southeastern University who tracks illegal narcotics usage.
Hall cautioned that no one should jump to conclusions until the testing is complete, but he said steroid use seems more likely than flakka, a drug that the sheriff has suggested was a possibility.
Flakka has virtually disappeared since the Chinese government cracked down on its manufacture last year, Hall said. Also, the body temperature of flakka users usually spikes to about 105 degrees when they experience "excited delirium," while Harrouff's temperature at the hospital was a normal 97 degrees.
Attorney Robert Watson, who said he's representing Harrouff, told TC Palm that the student's parents saw "indications of odd and unusual behavior" in him recently, but he declined to elaborate on possible mental health issues. He declined further comment to The Associated Press on Friday.
Officials have pieced together a timeline of events that led up to the Monday night attack.
The sheriff said Harrouff was having dinner with his father and sister at Duffy's, a popular sports bar about three miles from the crime scene, and stormed out, apparently agitated about slow service. His parents were so worried about his behavior they called police and some of his friends in a futile attempt to find him.
His mother, still unaware of the attack, told Jupiter Police Offficer Luis Rocha that her son had been acting strangely for about a week, claiming he had superpowers and that he was "here to protect people." She also said her son had no history of mental illness nor heavy drug use.
Mischon's screams alerted Fisher, who told investigators they were both alive when he tried to intervene, but that he ran home to call 911 after Harrouff stabbed him repeatedly. Fisher was released from the hospital on Thursday, his brother-in-law told news outlets.
The sheriff said Harrouff was growling like an animal and was abnormally strong. Despite being stunned by a Taser, it took multiple deputies and a police dog to pull him off Stevens' body.