Shannon Miles booked into Harris County jail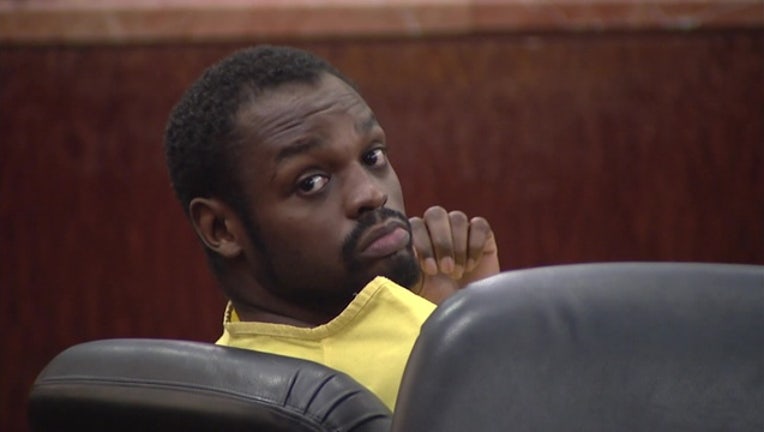 article
HOUSTON (FOX 26) - Shannon Miles, the man charged with capital murder in the August 2015 shooting death of Harris County Sheriff's Office Deputy Darren Goforth, was scheduled to appear before a judge at 9 a.m. on Tuesday, but is in jail instead and will face a judge in the 185th District Court on Wednesday.
Miles spent months at the North Texas State Hospital in Vernon, a facility described as one that provides "maximum security forensic psychiatric services to adults and secured forensic services to adolescents referred from throughout the state."
Anthony Osso, the defense attorney for Miles, told FOX 26 News in early September that his client spent almost 90 days at the hospital in order for his competency to be restored. Miles was only required to spend a maximum stay of 120 days at the facility.

"Mr. Miles is kept on a regimen of psychotropic medications," explains Miles' attorney Anthony Osso.

Because the hospital approved Miles to be transferred to Harris County jail, Osso says that is an indicator that Miles is competent to stand trial even though no hearing took place to determine that.

"Every expert that's looked at Mr. Miles is in agreement he has a history of mental illness," adds Osso. That history includes bipolar disorder, episodal psychoses and schizophrenia.
Miles was found incompetent to stand trial in early 2016.