Seven U.S. sailors missing after collision with merchant ship near coast of Japan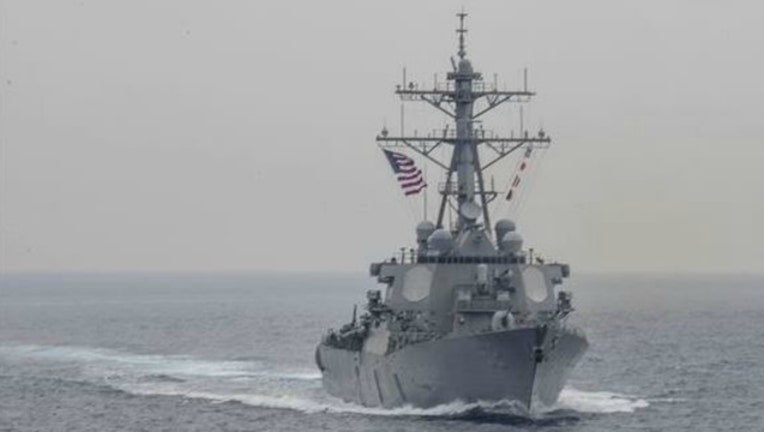 article
TOKYO (AP) -- Seven Navy sailors are missing and one was injured after a U.S. destroyer collided early Saturday morning with a merchant ship off the coast of Japan, the country's coast guard reported.
Footage from the Japanese TV network NHK showed heavy damage to the mid-right side of the USS Fitzgerald and a person in a stretcher being lifted to a helicopter.
The Navy's 7th Fleet said on its Facebook page that the number of injuries is still being determined. The Fitzgerald has limited propulsion after suffering damage on the starboard side below the water line. A U.S. defense official said there is flooding in three compartments.
The Japan coast guard said it received an emergency call from a Philippine-registered container ship ACX Crystal around 2:20 a.m. (1720 GMT Friday) that it had collided with the USS Fitzgerald southwest of Yokusuka, Japan.
Coast guard official Takeshi Aikawa said seven Navy crew members are unaccounted for, and one had a head injury. Further details of his or her condition were not known.
Relatives of crew members were awaiting news of their loved ones.
"Of course we're nervous and scared and just praying," Rita Schrimsher said by telephone from Athens, Alabama.
Her grandson Jackson Schrimsher is a 23-year-old sailor aboard the Fitzgerald. She said she last communicated with him via Facebook messenger on Wednesday.
Aikawa said the ship was partially flooded because of damage. So far no damage or injuries have been reported on the container ship, he said. NHK reported that the merchant ship had scratches on the left side of its bow.
The Philippine ship is 29,060 tons and is 222 meters (730 feet) long, the coast guard said.
The Navy said that the collision occurred 56 nautical miles (103 kilometers) southwest of Yokosuka, a city south of Tokyo that is home to the 7th Fleet. 
The fleet said the USS Dewey, medical assistance and two Navy tugs were being dispatched as quickly as possible and that naval aircraft were being readied to help. The Japan coast guard dispatched five patrol ships and an aircraft carrying medics to the site for search and rescue operations.
   The Navy's Pacific Fleet said the extent of injuries and damage to the Fitzgerald are being determined, and the incident is under investigation.