See the full 'Strawberry Moon'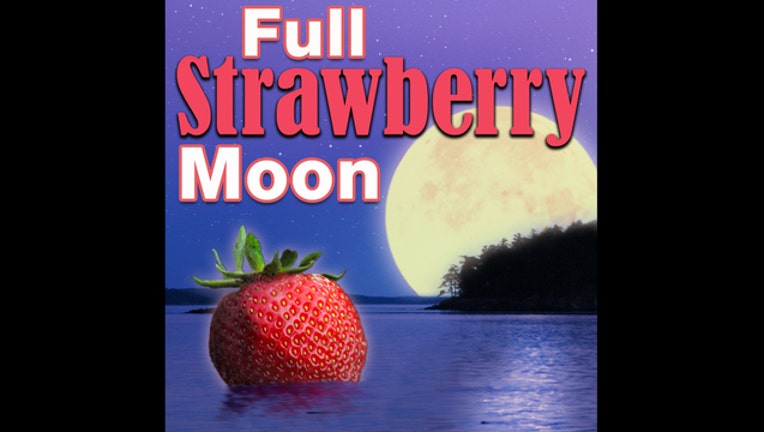 article
This month's full moon is no supermoon.  In fact, you could call it a "minimoon."
Friday's full moon happens to fall at the moon's apogee, which is the point in the moon's elliptical orbit where it is furthest from Earth.  The moon will seem slightly smaller than a supermoon – which is when the moon is closest – and slightly less bright, but you may not notice.  The difference is right at the threshold of what the casual observer should be able to detect.
Sharp-eyed skywatchers may also notice the planet Saturn rising near the full moon Friday.
June's moon is typically known as the Strawberry Moon, since this is the time of year that strawberries begin to ripen in the central United States, although some Native American cultures also refer to it as the Green Corn Moon or the Planting Moon, Space.com explains.
July's full moon will be the Buck Moon on July 9, then the Sturgeon Moon rises on August 9.  But the biggest celestial event of the year will be the day of the August new moon -- a rare solar eclipse visible from most of North America.