Secretive 'Project Rocket' moves forward in Ga.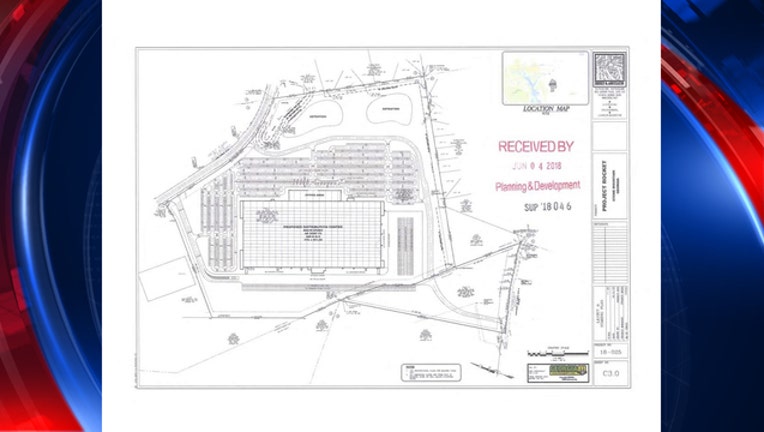 article
GWINNETT COUNTY, Ga. - It's huge, it's reportedly a job creator, and it's been approved. The mysterious "Project Rocket," a planned four-story, 2.56 million-square-foot facility was given the Gwinnett County Planning Commission's blessing Tuesday.
The facility's builder, Eberly and Associates were granted a special use permit by the commissioners in a 7-1 vote. It allows for an 80-foot tall building to be erected, more than twice the permissible size for the area. The project, which is shrouded in speculation and mystery, is planned to be built on West Place Boulevard near Stone Mountain,
This is just one of several hurdles. The Gwinnett County Board of Commissioners has the final say on all zoning and special use permit matters. The project also cross county lines into DeKalb which will also need to approve.
What is known is it is a planned distribution center to be built on 78.11 acres. Rumors have been flying that this will be another Amazon Fulfillment Center, but there has yet to be any confirmation either way.
Atlanta is one of the 20 "short list" cities for Amazon's HQ2, but that would be something different from a fulfillment center.
Documents provided to the county show the center is expected to be finished around June 2020 if approved.
READ MORE: The Gwinnett Daily Post discusses the impact on the economy and the facility's neighbors