Search for man who posed as officer during sex assault in SW Houston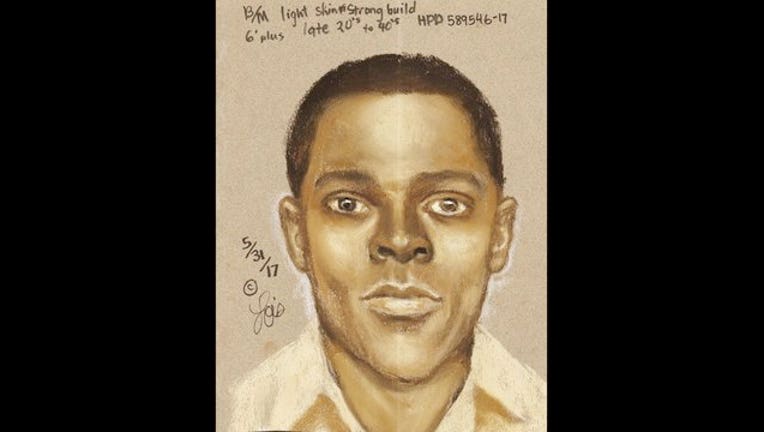 article
HOUSTON, TX - Crime Stoppers and the Houston Police Department's Homicide Division need the public's assistance identifying the suspect responsible for an Aggravated Sexual Assault. This case was recently to our media partners two weeks ago.   We are still seeking tips and any help publisizing this case is appreciated.
On Sunday, April 2, 2017 at approximately 3:00 a.m., a black  male suspect posing as a Law Enforcement Officer stopped a  vehicle on traffic in the 9900 block of Sugar Branch Drive in  Houston, TX.
During this incident, the victim was forced out of their vehicle, handcuffed, and placed in the back seat of a police  type vehicle. The suspect then drove the victim to an unknown  secluded area where he sexual assaulted the victim.
Forensic sketch artist composed a drawing of the suspect.
Suspect: Black male, light complexion, muscular build, approximately 20-40 years old, 6'00", 240 lbs.
Suspect vehicle: Black Ford, Crown Victoria, emergency lights  on top of vehicle, white lettering on sides, and unknown phone number on the back.
Crime Stoppers will pay up to $5,000 for information leading to the charging and/or arrest of the suspect in this case. Information may be reported by calling 713-222-TIPS (8477) or submitted online at www.crime-stoppers.org. Tips may also be sent via a text message by texting the following: TIP610 plus the information to CRIMES (274637). All tipsters remain anonymous.