Scientists make dire prediction: Global beer shortage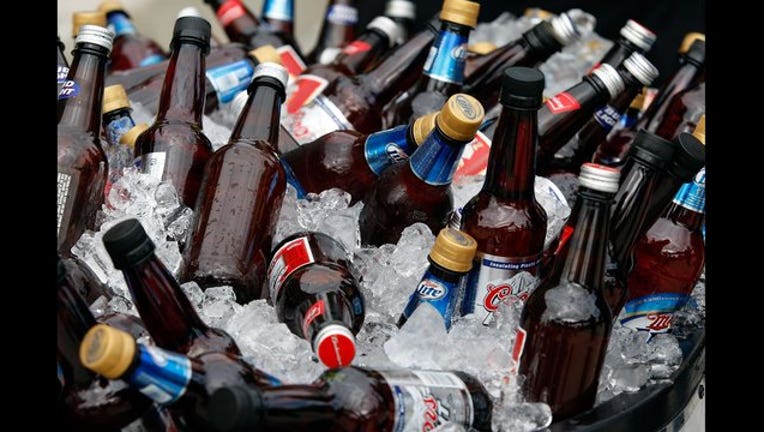 article
A team of scientists has made a dire prediction, among the many already out there, as a consequence of climate change and extreme drought: A global beer shortage.
In a report published Monday in Nature Plants, researchers in China, Britain and the United States, including UC Irvine professors Nathaniel D. Mueller and Steven Davis, say that by the end of the century, drought and heat could hurt barley crops -- a staple ingredient in beer -- enough to "result in dramatic regional decreases in beer consumption."
Beer, the study noted, is the "most popular alcoholic beverage in the world." And Mueller noted that the one thing the scientists all had in common was their shared love of beer.
And so, their research became personal.
For example, beer in the United States could cost 34 percent more in extreme drought situations, Mueller told KTVU on Monday. That means an $11 six-pack of beer might end up costing $15. In Ireland, the situation could be much, much worse (gulp). The price there could soar by 193 percent under severe drought conditions, the researchers predicted.
The parts of the world where barley is grown – including the northern Great Plains, Canadian prairies, Europe, Australia and the Asian steppe – are projected to experience more frequent droughts and heat waves.
Mueller said this study was born years ago, when scientists at a Chinese pub were scratching their heads, and of course, drinking beer.
Over the course of time, the team used computer models to predict potential extreme climate impacts on barley yields in 34 regions around the world. They used climate, crop and global economic data to predict their results.
Still, the researchers added in perspective, the dwindling barley-beer supply doesn't compare to hurricanes and wildfires wreaking havoc on the Earth, and is "not the most concerning impact of future climate change." 
As for Mueller's favorite beer? "Anything that is local," he said.